Concerned parents seek to reduce influence of 'effeminate' role models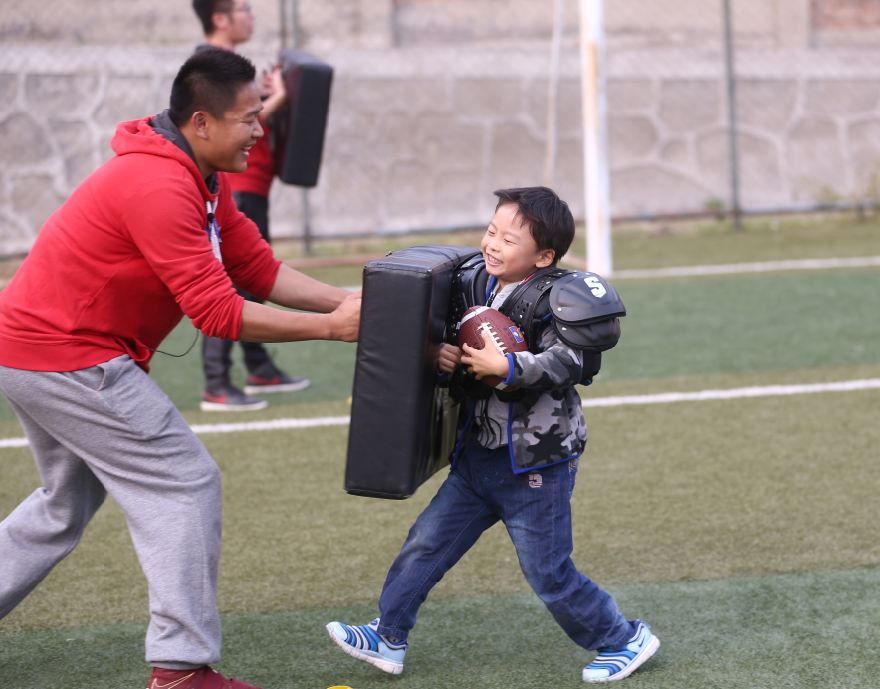 'Real men'
Tang Haiyan, founder of a boy's club in Beijing, conceded that to some extent the popularity of xiaoxianrou reflects the qualities many young women look for in partners.
In 2012, in response to what he saw as the growing feminization of Chinese boys, the 39-year-old founded Nanzihan Xunlianying, whose name translates as "Man-up training club", to nurture "real men".
Before that, he spent nine years as a football coach at a middle school in Beijing. During his successful tenure his teenage team won the national championships twice. The team also represented China against opponents from overseas in the National Flag League in 2004 and 2007, although it lost on both occasions.
Tang was perplexed by the defeats, and it took a little time before he could identify the reason. However, when he traveled to the United States in 2006, he noticed that the children were far more physically robust than their Chinese peers, which gave him an insight into his team's performance.
"We lost not because of our skill but our spirit," he concluded. "While the American kids had already got up off the ground, our children were still crying about being hurt."
As a result he resigned his coach's post to dedicate himself to "saving" the "fragile, spoiled boys" he believes are the product of China's exam-dominated education system and excessive attention by mothers, grandmothers and female teachers.
"They are nurturing good girls, not good boys," he said.
During a question-and-answer session on the club's website, some parents expressed concern about their sons getting into fights. The club's response was, "We should be relieved boys still fight as it shows they are normal."
For Tang, it is important that boys exercise outdoors to release their true nature. Every Sunday, his "hard battle" class is packed with military drills and other elements based on those used at West Point, the US Military Academy.
On Sept 9, Tang's first class this year featured 21 boys ages 6 to 10. In the morning, the boys-wearing red or blue headbands with the character for "man" printed in the center to signify that only "real male behavior" is permitted-lined up in two teams. They marched, saluted, stood at attention and shouted military slogans. In the afternoon, they threw footballs around.
Tang's advertisement sets out the club's stall by stating that only boys ages 5 to 12 are eligible to join, and that all the teachers are male. He said the club works best for this age group because it drills "femininity" out of the youngsters.
While some of the boys are unenthusiastic about the drills-"I hope the teachers will not be so hard on us this week, I always try my best," said 8-year-old Liu Jinghong recently-the parents seem happy that their boys are being molded into "men".
"The club instills the spirit to fight for honor," said one mother, who blamed smartphones and TV for spoiling boys and making them "soft".
Club membership costs approximately 10,000 yuan ($1,437) for about 18 classes, and Tang has hired a retired soldier from the Combined Honor Guard of the People's Liberation Army who helps to train the boys and acts as a role model. More than 20,000 boys have joined the club so far.