Concerned parents seek to reduce influence of 'effeminate' role models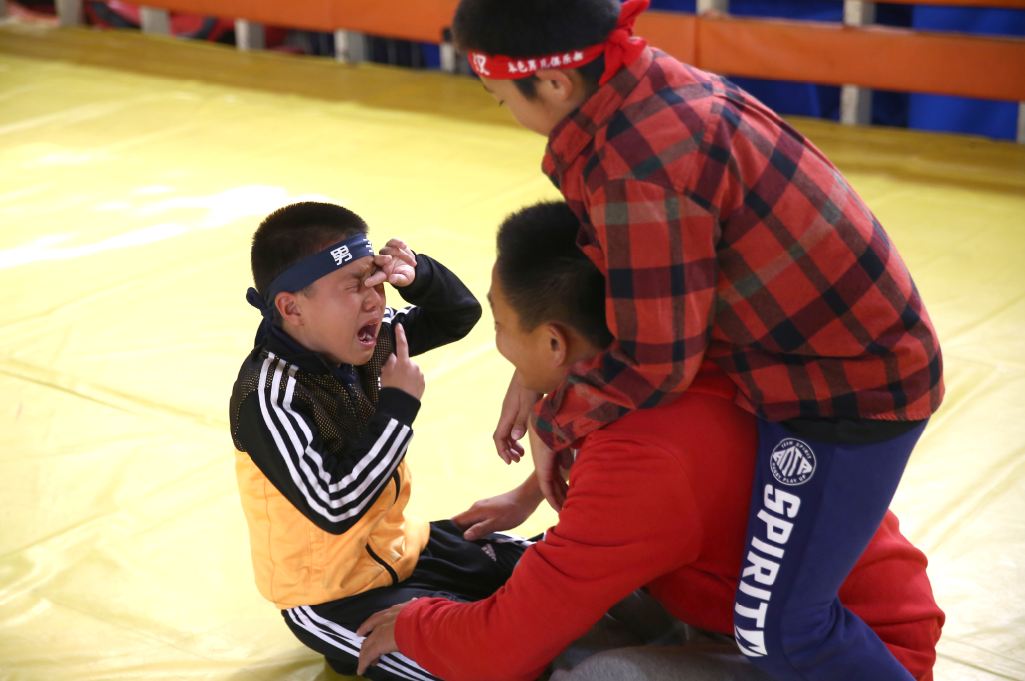 School show
A recent debate about niang was triggered by a program on Central China Television on Sept 1, the first day of the school year. The show has been aired annually since 2008, and this year the government urged parents to ensure their children watched it.
The show invited young male stars, such as singers and boy bands who are popular with adolescents, to perform. With their delicate features and elegant makeup, the performers sparked a nationwide debate about whether it was appropriate for the State broadcaster to show these "effeminate celebrities", as some parents expressed it in complaints to CCTV. Many were worried that the stars' almost feminine looks set a bad example for boys, many of whom are considered too "girllike" as a result of being raised in line with popular culture.
Luo is shocked that niang is used as a public insult and the idea that "sissy teenagers will lead to a sissy country", as some viewers commented.
"In some ways, society sets very low standards for men. It's enough to just appear masculine on the surface while nothing is asked about character, such as having a sense of responsibility. I think that is a problem," he said.
Younger women are likely to appreciate Luo's view. They are challenging the traditional Chinese image of masculinity, accusing it of making men self-centered and lacking in empathy. In addition, they say it causes "straight man cancer", a phrase used by young Chinese to describe this apparent indifference to sensitivity.
With their growing financial independence, many Chinese women are showing a preference for effeminate showbiz idols, who are known as xiaoxianrou-literally "little fresh meat"-and are praised for being thoughtful, polite and hardworking. These men are viewed in a more positive light than niang, even though they share many of the same traits.
An, a single 35-year-old white-collar worker who preferred not to give her full name, wants to marry a niang. Eight years ago she posted a message on Douban, a social media platform, seeking a boyfriend with a feminine nature: "I definitely want to date a feminine man."
Although she is still looking, she maintains that view, and praised the gentleness, patience and neatness of niang. "They are the exact opposite type of my father," she said, adding that she decided in early adolescence to marry someone "more feminine" than her father, who was impatient and bad tempered.
She doesn't care much for the xiaoxianrou she sees on TV and movie screens, because she thinks their image is manufactured to cater for fans. However, she feels sorry for them because their feminine beauty is damaged by masculine clothing, such as business suits. "The problem is that they dress in a masculine way, and the lack of femininity doesn't suit them," she said.