Industry feels winds of change as new trends gain fast pace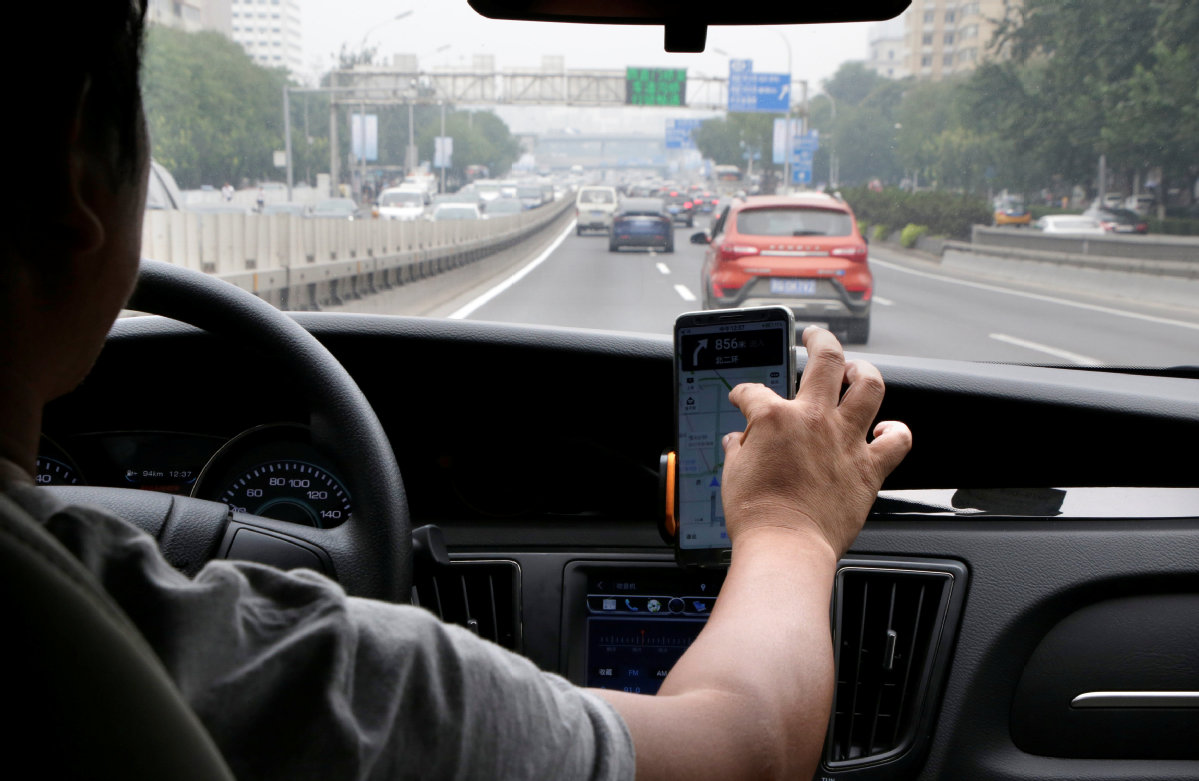 Report says automakers must become flexible, agile mobility service providers to meet future demand
Car sales in almost all major markets, including China, are slowing down, but there is no time for automotive manufacturers to lament, according to Strategy&.
The strategy consulting firm under PwC said automakers should speed up their pace to focus on mobility services instead, which will soon generate more profits than new car sales.
In its 2018 Digital Auto Report released in late October, the company estimated that by 2030, mobility services will account for 30 percent of the automotive industry's profits, compared with 26 percent of profits from new car sales.
The combined profit share of traditional businesses including suppliers business, vehicle sales and aftermarket would be almost halved from 71 percent to 41 percent, according to the report.
In contrast, on-demand mobility services in China, including ride-hailing, were worth $15 billion last year, but they are expected to grow by 33 percent year-on-year to $201 billion in 2025 and $656 billion in 2030.
Similar trends are expected in the United States and the European Union, though the growth rate over the same period will be a little bit lower than in China, according to the report.
By then people born in the post-2000s will make up more than half of the global population, and they expect their mobility experience to be personal, seamlessly integrated and on-demand.
Strategy&'s statistics show that 79 percent of Chinese consumers and 47 percent of Europeans would consider giving up their own cars once competitively priced robo-taxis are available.
"Therefore, OEMs must be ambidextrous: on the one hand today's players will still be highly-efficient designers and producers of cars, and on the other, they must become flexible, agile digital services providers," said Strategy& in the report.
And the race comes earlier than many would have expected. The company said this year might be the last opportunity for traditional players to define their target position in mobility.
They need to gain traction with new customer channels and expand their core technology platform in 2019. Global roll-out and partner integration at scale must start in 2020 to allow generating notable revenues from new mobility services in the near future, it said.
Some international carmakers have taken preemptive actions in the hopes of ensuring their future success.
Volkswagen AG established its stand-alone mobility services company, called Moia, in late 2016, as part of its efforts to transform into a provider of sustainable mobility.
The German carmaker said it intends to generate "a substantial share of its sales revenue" from this new business by 2025.
Daimler and BMW are partnering on their mobility program. Earlier this year, they merged their mobility business units so that they can pool their resources and grow the business in a faster way.
Working as partners, both companies are thereby addressing the challenges arising from urban mobility and changing customer wishes, and cooperating with cities, municipalities and other interest groups to improve quality of life in major cities.
"There will be more people than ever before without a car who will still want to be extremely mobile. We want to combine our expertise and experience to develop a unique, sustainable ecosystem for urban mobility," said Daimler Chairman Dieter Zetsche.
Daimler is setting up a ride-hailing joint venture with China's Geely Group. It will provide services in several Chinese cities using premium vehicles including but not limited to Mercedes-Benz vehicles, according to the two companies.
Ride-hailing accounts for more than 30 percent of the global taxi market, and Goldman Sachs believes it could grow eightfold to $285 billion by 2030, with significant potential in China.
Didi Chuxing, which currently dominates the Chinese ride-hailing market, has shown explosive growth in recent years, expanding from 30 million users in 2014 to 217 million in 2017, according to Bain & Co.