Young photographers' works exhibited in Beijing
Share - WeChat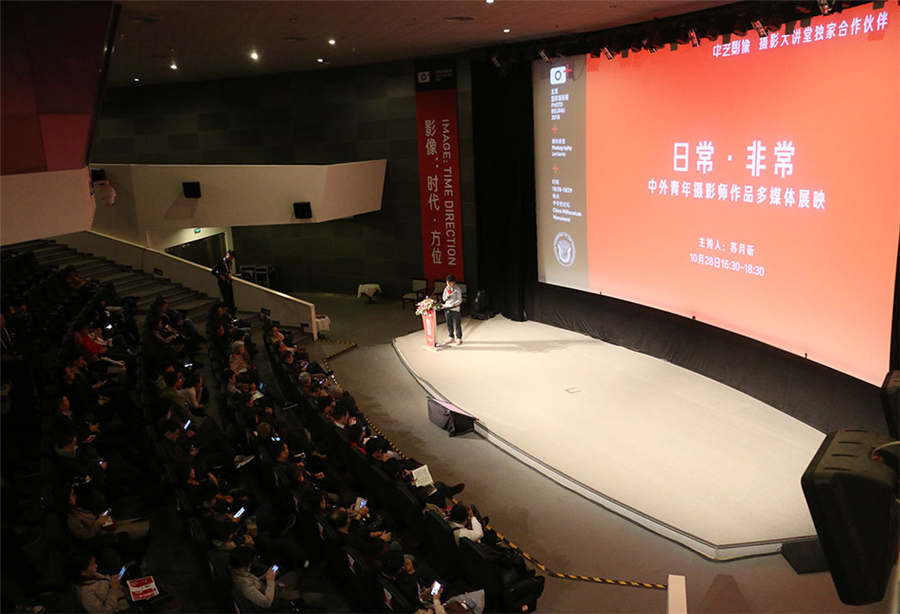 A multi-media screening of Everyday • Uniqueness — Works of Young Photographers from Home and Abroad, was held at the China Millennium Monument in Beijing on Sunday.
Chinese photographer Lyu Ge'er was chosen for the Youth Talent Development Program, and his photographic work, Mountain of Qiang, unveiled at the screening.
The screening, one of the activities during Photo Beijing 2018, shows works from 15 young photographers from home and abroad, such as the US, Canada, Spain, South Korea, Bangladesh, and India. These works, although representing "everyday" images, fully embody the young generation's reflections on the relationship between the self and the other, and between cultural and social problems.
The event was hosted by the Photographic Art Center of the China Federation of Literary and Art Circles, and organized by the China Photographers Association (www.cpanet.org.cn), CPAnet (www.cpanet.cn) and Photointer (www.photoint.net).
The screening event is a debut, and the next stop will be the China Photography Art Festival held in Sanmenxia city in Central China's Henan province on Nov 18.
Let's take a look at the works seen at the screening.