Images show Beijing of 40 years ago
Share - WeChat Photographer Zhang Zhaozeng has taken a series of photos showing people's lives around 40 years ago in Beijing. Born in 1957, Zhang has witnessed China's changes since the reform and opening-up period began in 1978. He is now a press photographer and member of the China Photographers Association and has won several honors and awards in the field.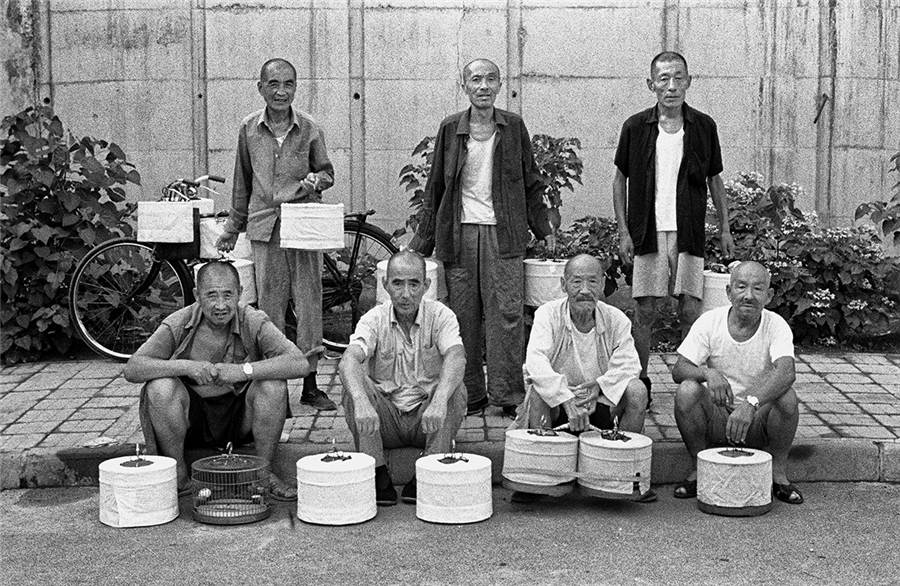 Playing with birds
Date: 1983
Location: Deshengmen
During the 1980s, there were many elderly men who preferred playing with birds. In the early morning, you could always see elderly people holding bird cages, strolling in the park or hutongs, on the road or under a tree. The hobby of playing with birds became popular during the Tang Dynasty (618-907) and reached heyday during the Qianlong period of the Qing Dynasty (1644-1911).
Now there are fewer Beijingers with birds, as senior citizens' leisure lives get richer and hutongs disappear from the city.