Demand of soybeans to drop after new standards kick in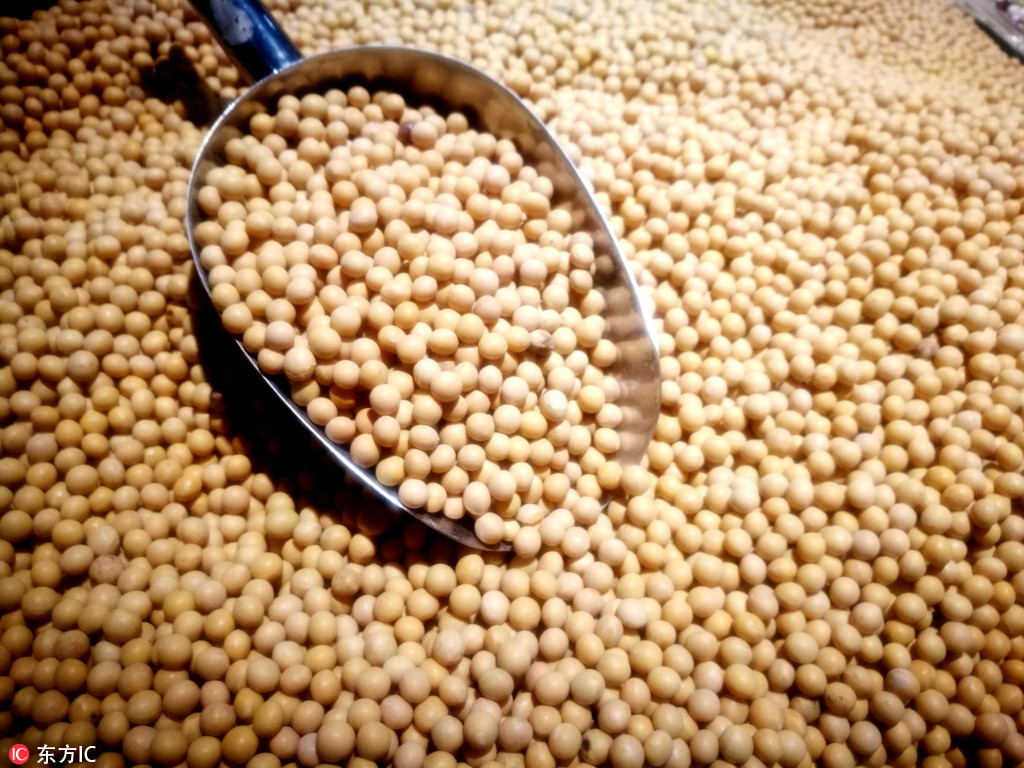 Total demand of soybeans, a major agricultural import, is expected to fall by 14 million metric tons in China's farm animal raising industry, with the adoption of two new standards that reduce protein content in animal feeds.
The two standards, released by China Feed Industry Association on Friday for recommendatory use by enterprises, are aimed to ease China's excessive reliance on import of protein-intensive animal feed, and promote a more environmentally friendly development of its animal raising industry, according to the association.
Compared with the existing national standards, the two standards lower the lower limits of protein content in feeds for pigs and chickens, two most widely consumed meat in China, and give upper limits to their protein content.
The two new standards will effectively reduce the use of protein-intensive feed materials such as soybean meal, which is soybean remnants after oil extraction, in China's farm animal raising, the association said.
The association estimates with promoting of the new standards, consumption of protein for a kilogram of pork will be reduced by 13 percent, to 0.39 kilogram, while consumption of protein for chicken production will also reduce by about 1 percent.
With technological development in feed industry, reduced protein content in animal feed with amino acid supplements will not affect animal production and quality of meat, the association said.
Li Jingqian, an official in standards formulation in the association, said the standards will be carried out from Nov 1.
The association had solicited opinions from major feed companies in China before releasing the two standards, and got positive feedback, and 29 feed producers had pledged to adopt the two standards, he said.