Nation ranks 2nd in global research
Share - WeChat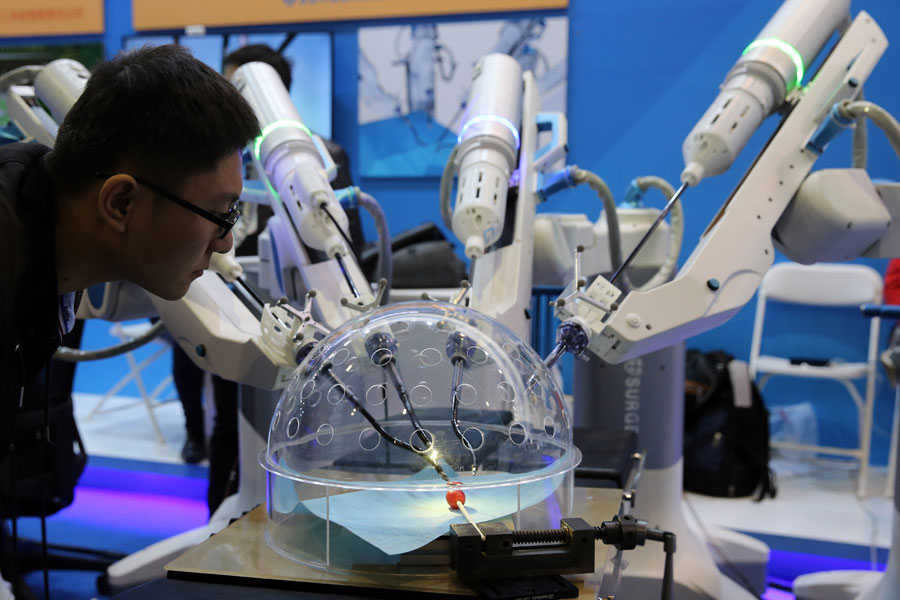 China leads the world in 32 out of 138 research topics in groundbreaking natural and social science fields, second only to the United States, according to the Research Fronts 2018 report published on Wednesday.
The results were based on analysis of research fronts-a cluster of highly cited papers over a five-year period-which can help determine areas where key work is being done and where the scientific community is most active. This allows researchers and officials to identify scientific trends and areas of possible collaboration.
Last year, China led in 25 topics in the report, which was compiled by the Chinese Academy of Sciences' Institute of Science and Development and Clarivate Analytics, a global analytics firm. The report has been published annually since 2014.
In 2018, the US topped the world, leading in 82 topics. Germany and United Kingdom ranked third and fourth, leading in six and four fields, respectively.
Zhang Tao, vice-president of the Chinese Academy of Sciences, said China must strengthen basic research and make breakthroughs in frontier sciences to become a global technological powerhouse.
"Our scientific development has entered a new era," Zhang said, adding that grasping future research trends in key fields is crucial to serving the nation's innovation and development strategies.
The report's research fronts are divided into 10 broad areas. Of those, the US leads in eight in research activity and influence, while China leads in two, chemistry/materials sciences and math/computer sciences.
Chemistry/material sciences is also a fiercely contested field between China and the US, in which both countries are highly active and influential. China has a slight edge over the US so far in 2018.
However, China is noticeably behind the US in terms of active research in fields such as clinical medicine, astronomy and astrophysics. It also needs to put more effort into researching economics, psychology and other social sciences fields, the report said.
Chen Runsheng, a CAS biophysicist and academician, said knowing about frontier sciences and global scientific trends can help nations reap the benefits of new technologies and address new challenges.
"The line between using biotechnology to benefit or harm society has now become increasingly thin," Chen said.