Firms enhance B&R cooperation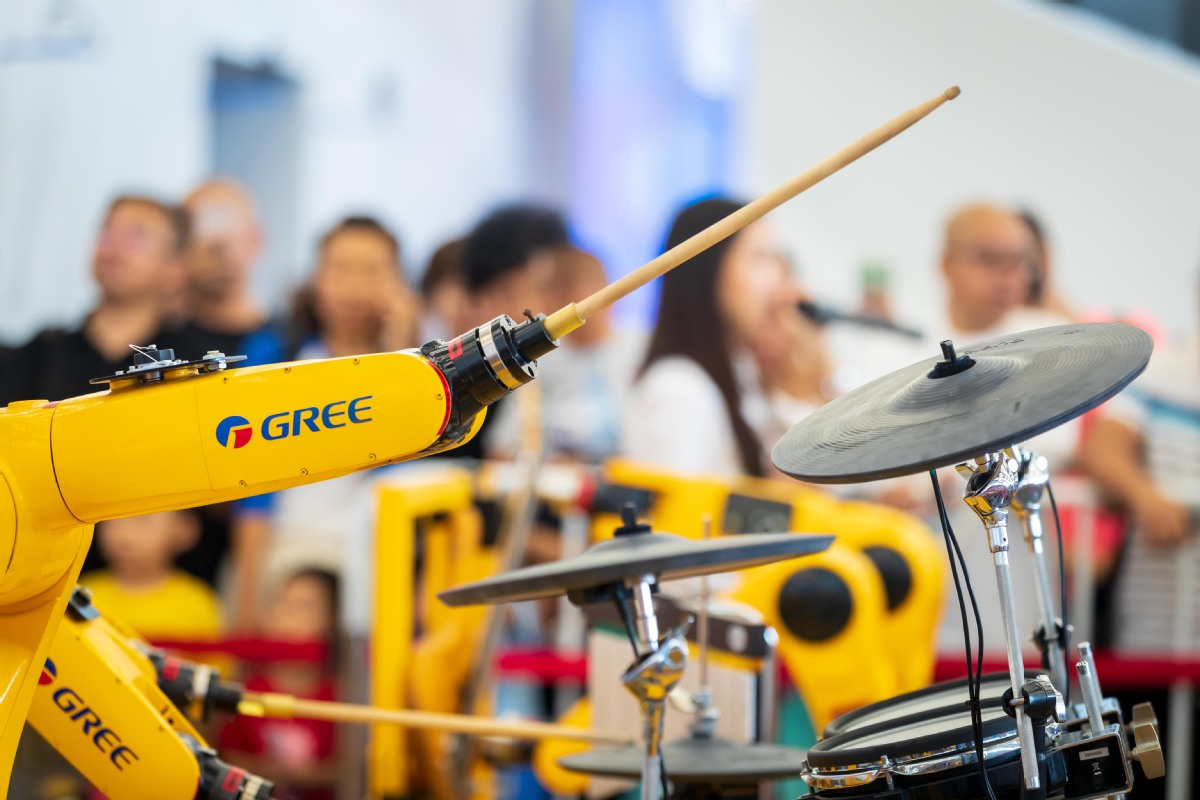 Guangdong-based companies see trade growth with related economies
Companies in Guangdong province, an economic powerhouse in South China, have strengthened cooperation with countries and regions related to the Belt and Road Initiative on trade, investment and high-end production, according to an industrial report.
Significantly improved research and development capabilities over the years have helped Guangdong-based companies to move up the global industrial value chain, and have expanded the space and depth of their involvement in the BRI, according to the report.
The report, Guangdong Enterprises Going Global along the Belt and Road, was released alongside the 21st Century Maritime Silk Road China (Guangdong) International Communication Forum, which took place in Zhuhai, Guangdong, on Thursday.
In the trade sector, the import and export volume between Guangdong and BRI economies increased from $179.11 billion in 2013 to $221.95 billion in 2017, according to the report.
In the first half of 2018, trade increased 1.7 percent year-on-year to 728.95 billion yuan ($106.32 billion), with Guangdong-based companies setting up 90 overseas subsidiaries in BRI-related economies.
The BRI, which was proposed by President Xi Jinping in 2013, aims to facilitate comprehensive connections along the Silk Road Economic Belt and the 21st Maritime Silk Road.
The countries and regions involved in the initiative have become key markets for Chinese mainland automotive companies, according to Feng Xingya, president of GAC Group.
The company, listed both in Hong Kong and Shanghai, sold 2 million vehicles in 2017, a year-on-year increase of 21 percent, according to Feng.
The company's sales network covers 14 countries and regions and it plans to establish subsidiaries in Hong Kong and the United States by the end of this year, Feng said.
"We attach great importance to the growing demand in emerging markets, especially in countries and regions related to the Belt and Road Initiative, which provide huge potential for the future growth and development of Chinese automotive companies," Feng said.
According to him, China shipped 920,000 vehicles to the overseas market in 2017, of which 49 percent were exported to BRI economies.
"Additionally, Chinese automotive companies have exported technologies and established production bases in overseas markets," said Feng.
In 2017, Chinese automotive companies produced 350,000 vehicles in their overseas plants.
Guangdong has also been continuing to intensify cooperation in international production capacity in the past few years, according to the report.
Midea Group, a major Chinese home appliances maker based in Foshan, Guangdong, has invested 840 million yuan in a new home appliance manufacturing plant in Pune, a city in west India. The plant is expected to enter operation by the end of the year, helping to create 500 jobs, according to the company.
Zhuhai, Guangdong-based Gree Electric Appliances Inc, another leading Chinese home appliances maker, has set up a production base in Pakistan to facilitate its overseas expansion.
Liu Hua, deputy chief engineer of Gree Electric Appliances Inc, said BRI markets offer great potential for its growth. Locating production in such emerging markets will allow Gree to develop closer connections with local customers, according to Liu.
"Local customers have developed growing demand for high-end air conditioners," according to Liu.
Feng Shengping, chief researcher of the Guangdong Provincial Situation Research Center, said the international production cooperation would help to upgrade Chinese companies' mid-to-high-end industrial lines.
"Establishing overseas production bases will help pave the way for Chinese companies' entry into international markets in Europe and the Americas."