Shanghai issues China's first test plates for self-driving trucks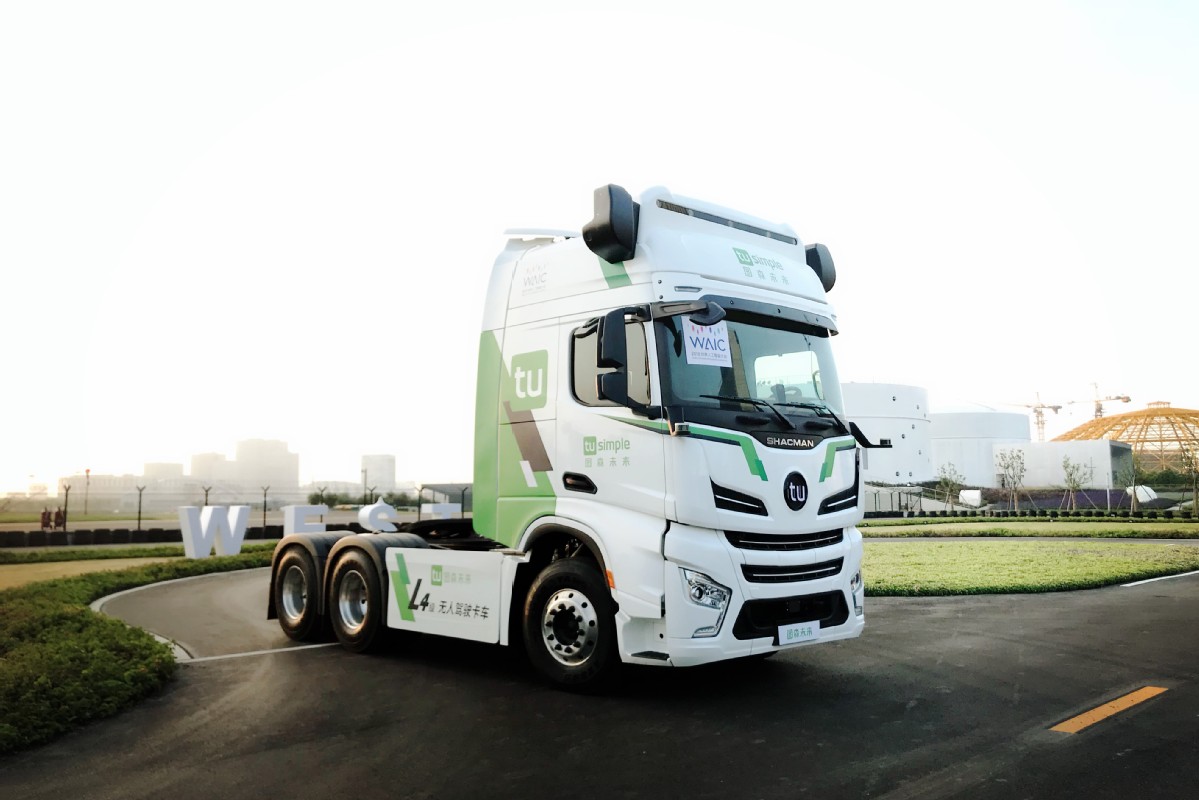 Shanghai has become the first city in China to issue road test plates for autonomous driving trucks, issuing two plates to technology companies TuSimple and Momenta according to a report from Shanghai-based Jiefang Daily.
Cumulative road test mileage for intelligent network vehicles exceeded 15,000 kilometers in Shanghai by the end of September, according to data from the Shanghai Economic and Information Commission. No traffic accidents or interference with road transportation occurred during the tests, the commission reported.
As a key application field for artificial intelligence, self-driving trucks can increase logistics transportation efficiency and reduce transportation costs. Road tests for autonomous driving trucks will accelerate relevant technology innovation and industrialization and lay a solid foundation for mass commercialization.
TuSimple, one of the plate winners, was founded in 2015 and focuses on research and development for large truck self-driving systems. The company owns R&D centers in Beijing, Shanghai and Hebei, and California and Arizona in the US. TuSimple got its autonomous driving road test plates in the US in 2017 and started commercialized test operations on US highways in August.
Momenta, a self-driving technology company and another plate winner, focuses on core algorithms for autonomous driving. Its products, from Level 0 to Level 4, provide various self-driving planning and big data-related services. Vehicles at L4 can complete all driving operations independently.
Shanghai released a trial regulation for intelligent network vehicle road testing this March and revealed the first 5.6-kilometer test road. Five plates were issued to SAIC Motor, NextEV, and BMW China, the report read.
The city announced its second test road, with a length of 31.6 km, during the 2018 World Intelligent Network Auto Conference last month. The test roads cover various road traffic environments, including main roads, secondary roads and main roads in industrial parks, which can be used to test passenger and commercial vehicles.