'Cin cin, China!' as Italian winemakers eye ambitious millennials
Share - WeChat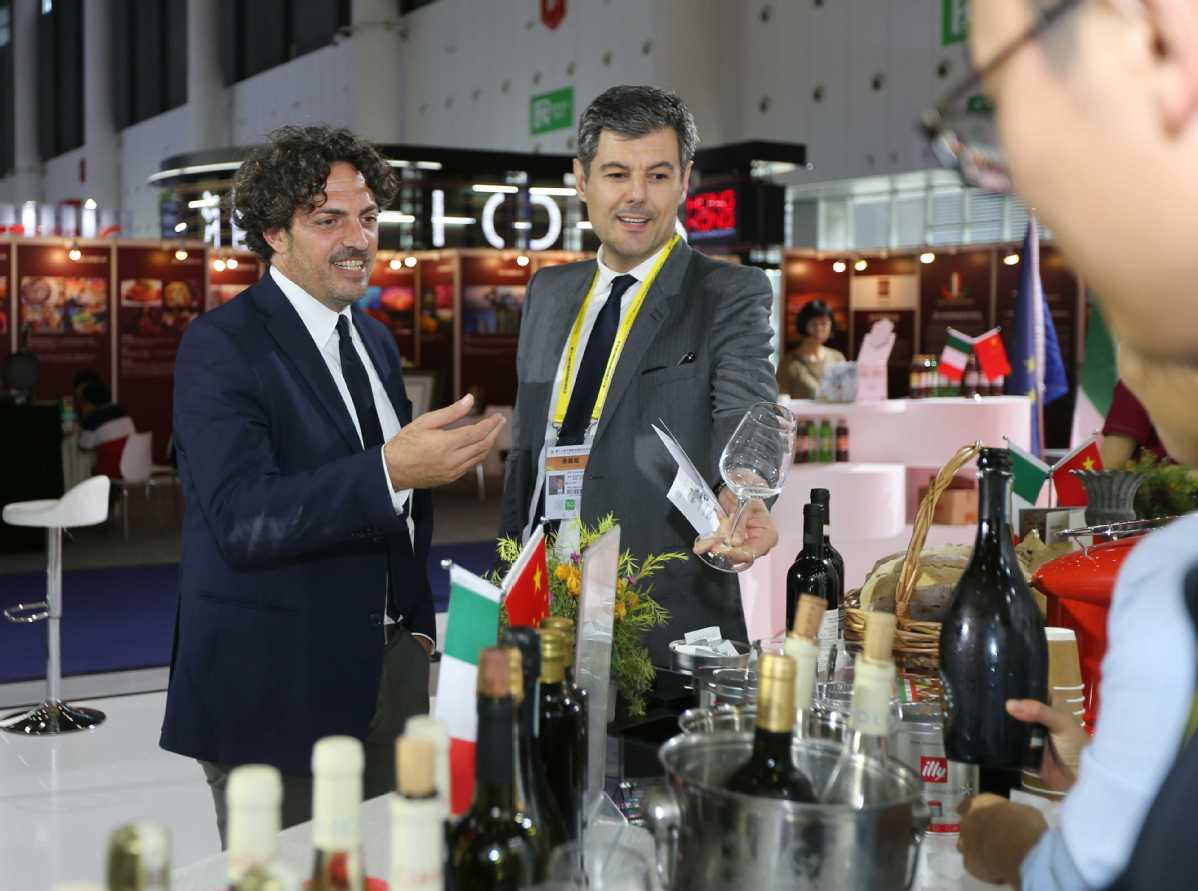 Red wine paired with Beijing duck might still be a novelty, but Italian vineyards are aiming to make it more common place and boost exports to China, by targeting millennials and females who are ready for new experiences.
"We are very positive about Italian wine's market prospects in China and we expect to see market share doubled to about 15 percent in three years," said Amedeo Scarpa, trade commissioner of Italian Trade Agency in an interview with China Daily.
In the first quarter of this year, Italy is already the fourth-largest wine exporter to China by value at $55.64 million, and it accounted for 7.03 percent market share, according to data company World Trade Atlas.
Although French red wine still dominates the Chinese market, Italian red wine saw a higher growth rate at 62.82 percent during the period - almost four times that of France, which was 16.63 percent in the period
"The reason why Italian wine is seeing increased visibility in China's market, we think, is probably because Italy's rich variety of wine styles meet customers' demand for constantly changing experiences, especially for millennials and females, who will be the market's future driving force," Scarpa said.
He said Italian wine reflects some Chinese consumers' ambitions to live a more sophisticated lifestyle. "If you think about Italy, you think about Valentino, Gucci, Armani... products labeled with fashion and good quality, and that's what Chinese consumers are wanting more," Scarpa said.
Commenting on Scarpa's statements, Zhao Ping, director of the international trade research department of the Academy of China Council for the Promotion of International Trade, said Italian wine costs less for the same quality, compared with red wine from traditional producers like France, and comes branded with culture and fashion, compared with the world's leading emerging producers like the United States and Australia.
"Millennials and females are seeing increasing wine consumption, as the liquor is branded with fashion and a healthier lifestyle. Senior people are also a growing consumption base, as proper drinking of red wine can be beneficial to heart and cerebral vessels," Zhao said.
Among different categories, dry red wine has a larger consumer base as it is seeing increasing visibility among parties for special occasions. People think dry red wine is healthier as it contains less sugar, Zhao said.
A smoother import channel is also contributing to the surging sales of overseas wine brands, said Zhao, pointing to the increasing number of sales agents and a more mature logistics network.
For instance, the Sino-Euro Cargo Railway, a logistics network linking China's Xinjiang Uygur autonomous region with Central Asian and European countries, opens doors to countries like France and Italy for wine exports with reduced costs and travel time.
Last year, China imported 746 million liters of wine in total, up by 16.88 percent year-on-year. The total import value was $2.79 billion, a 17.95 percent increase from 2016.
According to a report by International Wine & Spirit Research, China will become the world's second-largest wine market by value by 2020, surpassing the United Kingdom and France, but falling behind the United States.