Sonova gives hard of hearing a life without limitation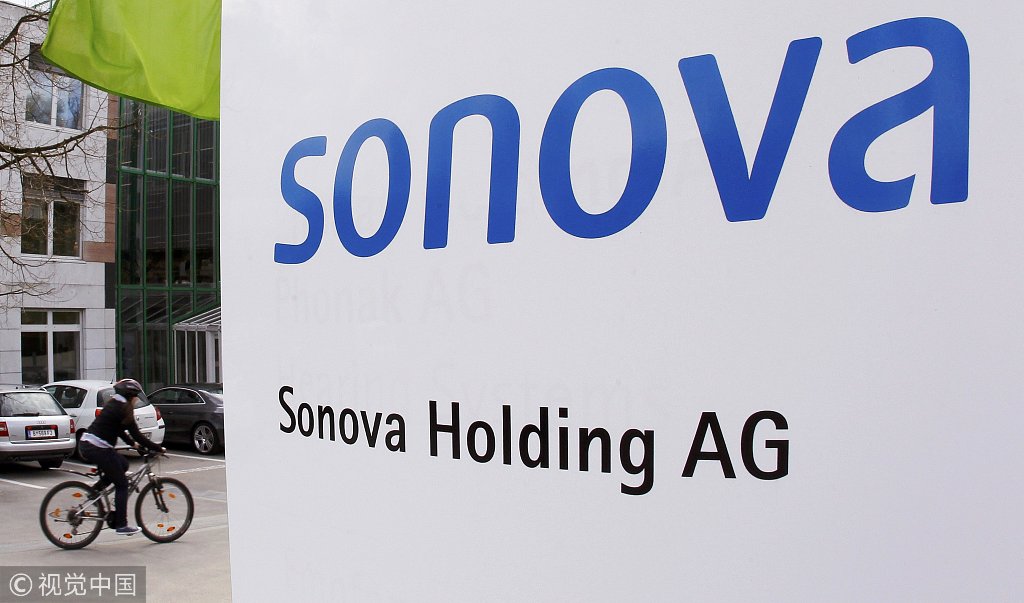 What are the biggest achievements in China since the adoption of the reform and opening-up policy 40 years ago?
I have been astonished by several achievements in China over the past 40 years, especially the speed at which communication infrastructure has developed. The country, in particular its western region, today has an excellent highway network, many top-level airports, massive and modern transport facilities in big cities, and is now also competing in the rail transport technology race.
The Chinese government has been very active in recent years, applying this modernization approach to the healthcare sector for the benefit of patients.
How has your company benefited from the reform and opening-up policy?
Sonova, as the world's leading innovative hearing solutions provider, has developed well in China and is making the most of the great opportunities to serve more and more people with hearing loss in the country, thanks to the reforms and opening-up policy.
We have expanded our operations in line with China's development, covering training, manufacturing, marketing and sales.
Our manufacturing facility in Suzhou, Jiangsu province, produces millions of hearing aids for global markets, creating many high-quality local jobs.
We set up an innovation center in 2015 to strengthen our capacity to meet local customer demand. The system we have created and tailored for the tonal Mandarin Chinese language is serving more and more Chinese users.
In addition to our extensive product line in China, the launch of the Sonova Global Hearing Institute shows our commitment to professional training.
Could China's experiences and practices be used to solve global problems?
I think that China's experience is unique. China's development story over the last 40 years had a very different starting point compared to the circumstances facing other developing countries today. But certainly, I think that many of China's experiences can be studied in other countries and adapted for their own development.
Has competition intensified between your company and Chinese companies?
The Chinese market is full of opportunities and attracts hearing healthcare companies from around the globe.
At Sonova we focus on innovation and partnering with the relevant government organizations and professionals to provide the best solutions for our customers. In 2016, we set up a global strategic cooperation framework with the Beijing Institute of Otolaryngology, focusing on scientific research and training, as well as education, and efforts to improve public awareness of hearing care in China.
How do you view China's role in the world today?
China has advanced from being a large and highly populated but underdeveloped country, into a major economy that attracts national and international industries. Therefore, China plays a significant role in the global industry.
In the hearing healthcare industry, China has the world's highest number of patients with hearing loss. Sonova, as a leading hearing healthcare company globally, sees China as a very promising and important market, but also one where we can engage in a sustainable way to help modernize local hearing healthcare programs.
What measures are needed if China wants to deepen reforms?
I think that it is crucial to maintain the pace of development in less-developed regions such as third and fourth-tier cities, so that these areas can also benefit from the changes in the already developed parts of China. This would enlarge the economy and maintain sustainability.
In the hearing healthcare sector, Sonova is willing to work with related governmental organizations and professionals to improve the service level and gain access to innovative hearing technologies in these areas.
Apart from economic development, what progress in other fields have you witnessed in China in the past 40 years?
The main field that comes to mind is tourism. China has leveraged its long history and major cultural heritage, making it a deeply interesting country for international tourists. Chinese people have also discovered the joy of traveling abroad, to see and learn about different cultures.
What is the most unforgettable experience you have had in China?
While I was in elementary school 40 years ago, we studied China in geography. It felt so far away and so different to anything else that I knew at the time, that when the teacher asked whether we could imagine living in China one day, absolutely no one in the classroom expected this to be possible.
Now, I have come to live and work in Shanghai, providing a better life for more and more Chinese people with hearing loss with our innovative hearing solutions.
In 2015, Sonova researched and developed a hearing aid solution for the tonal Chinese language to meet the unique needs of Chinese people with hearing loss. This year, Sonova launched the Phonak Audeo B-Direct, which is the only hearing loss solution with direct connectivity to both iOS and Android devices.
We hope that our innovative solutions can provide Chinese people with hearing loss a life without limitation.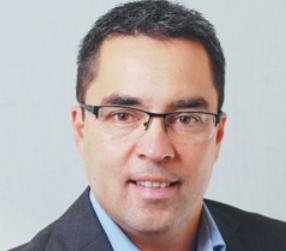 CV
Name: Patrick Perler
Nationality: Switzerland
Age: 53
Career:
Since mid 2018: Vice-president for Asia-Pacific region, Sonova Group
2012-18: Various positions at Sonova Group based in Switzerland
2008-11: Managing director, Sonova Singapore and Phonak Asia Hub
2005-08: Different positions at Sonova Group based in Switzerland and Shanghai
Education:
1994-95: IFKS, Bern, management
1986-88: Business and Commercial School, Bern