Steel industry fortunes revive as product prices gain traction
Share - WeChat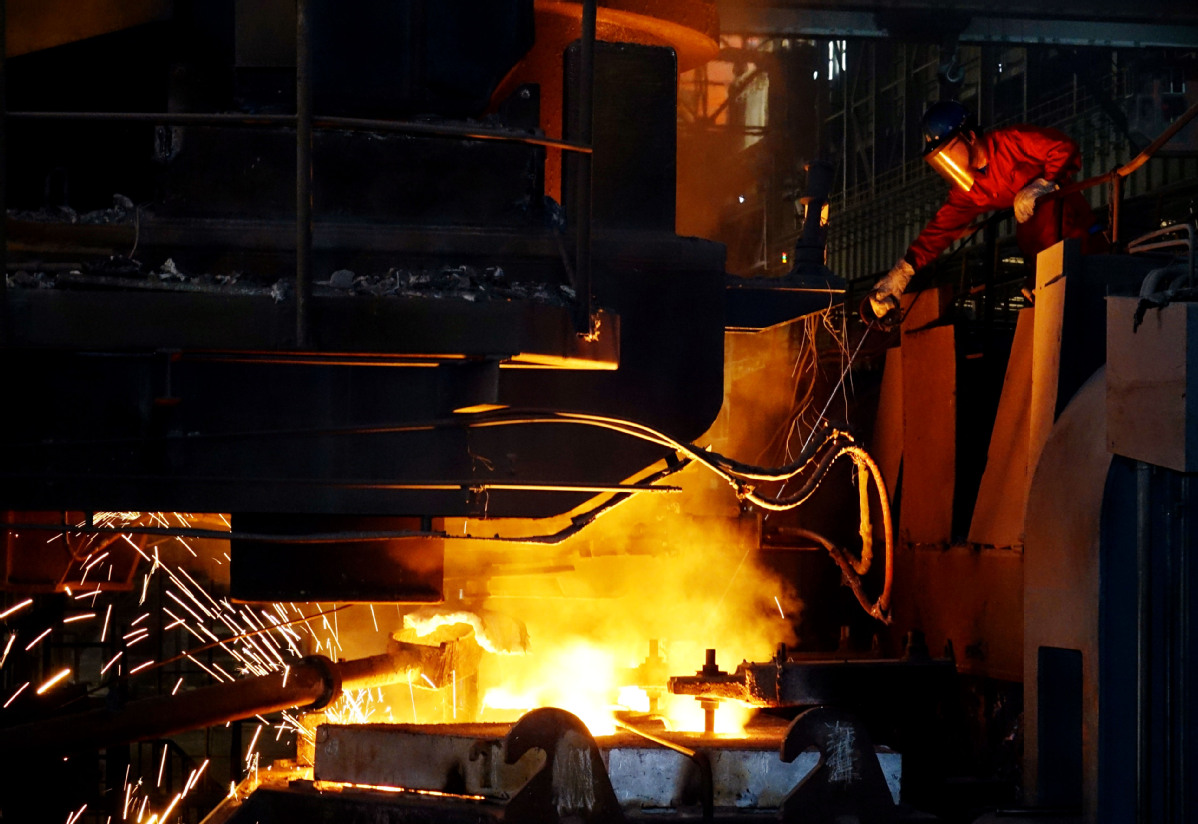 Steel industries in China have witnessed a revival of fortunes during the first nine months of this year and are on track to continue the performance into the first few months of next year also, experts said on Wednesday.
The strong performance has largely been due to higher product prices and reduced supplies due to the overcapacity cuts and production curbs to protect the environment, experts said. They added that steel production may be further curbed during the winter and spring as more local governments come out with fresh plans to curb pollution.
Of the 16 listed steel companies that have announced their earnings numbers till Oct 14, all of them saw an increase in profitability and earnings, with the growth in most cases being in excess of 50 percent, according to data from information provider Wind Info.
Steel major Angang Steel Co Ltd said its total profit for the first three quarters was roughly 8.62 billion yuan ($1.25 billion), an increase of 123 percent over the same period a year ago.
"The main trigger for the better performance is the overall decrease in steel production and supply," said Xu Xiangchun, information director and analyst with iron and steel industry consultancy Mysteel.com.
"The industry has been seeing a decrease in overall product supply for the past two years, especially this year, due to overcapacity cuts and caps on production activities, which resulted in relatively high steel prices."
"Besides, reduced production leads to less demand for raw materials, and this results in lower raw material prices that further contributes to steel companies' profitability."
Steel prices have surged to the second highest level since October 2011-the previous highest was at the end of last year, said Wang Guoqing, research director at Lange Steel Information Research Center, who considers the production curbs key to higher prices.
"The release and implementation of production restriction policies one after another by local governments since the beginning of the third quarter had a significant impact on the steel market. Though steel prices have been fluctuating, they have been maintaining a strong upward momentum," she said, adding the center's indexes for composite steel prices, long steel prices and flat steel prices for the third quarter rose by 5.2 percent, 8.4 per-cent and 2.8 percent respectively over the second quarter.
The rise in steel prices has also been supported by stable market demand and low steel inventories, she said.
The closing price of the main contract for screw thread steel was 4,106 yuan per ton on Oct 12, up 162 yuan from the end of September, according to the center.
According to Xu, the steel prices could surge further in the fourth quarter as supplies shrink further due to the production curbs. Companies could witness better prospects in the next quarters though the downstream companies' affordability levels will impact prices.
Agreed Wang from Lange that the profitability of steel companies would be impacted marginally by the possible price increases of some raw materials such as coking coal during the winter season.
Xu said steel companies in southern China, where restrictions on production activities are not as heavy as that in northern China, are expected to enjoy better profitability than those in the north.
One example is Hunan Valin Steel Co, a listed leading steel producer in Hunan province. Its performance preannouncement for the first to third quarters released on Oct 13 said the total profit for the period would be 7.2 to 7.4 billion yuan, with a year-on-year increase of 117 to 123 percent, and net profit would be 5.37 to 5.57 billion yuan.