Harman achieves sustainable, rapid growth in line with opening-up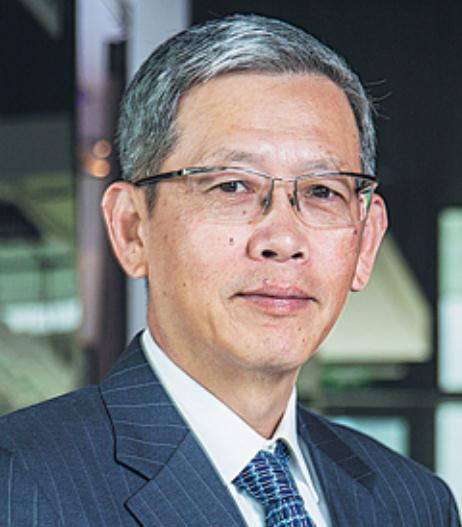 Please use three words to describe China's changes in the past 40 years.
Transformation, opportunities and challenges.
What are the biggest achievements in China since the introduction of the reform and opening-up policy 40 years ago?
China's biggest achievements over the past four decades include the country's shift from a planned economy toward a socialist market economy.
This transformation had freed up China's labor market while accelerating the pace of the country's global integration. Following this move, the country could attract global capital, learn advanced management techniques and introduce many new technologies.
Harman, as one of the world's leading providers of connected technologies, is a beneficiary of China's reform and opening-up policy. Our annual sales exceeded $1 billion in the Chinese market last year, up from about $100 million when Harman China was launched nine years ago. We have been partnering with local as well as joint venture automakers to equip locally made cars with world-class infotainment and audio systems, offering consumers premium and professional audio experiences.
How has your company benefited from China's reform and opening-up policy?
Since its establishment in 2009, Harman China has achieved remarkable results. It has delivered sustainable and rapid growth, while leading the industry through technological innovation and continuously improving its business operations.
China's auto industry has been booming, becoming the world's largest auto producer. Over half of Harman's orders come from the auto sector.
Last year, Harman China cooperated with local automakers such as Guangzhou Automobile Group Co Ltd, Great Wall Motor Co Ltd and Beijing Electric Vehicle Co Ltd. Our professional audio systems have supported major events such as the World Expo, G20 summit and BRICS summit. Our premium consumer audio products have become immensely popular among Chinese consumers.
Harman Automotive Electronic Systems (Suzhou) Co Ltd is our first production plant in China. After 10 years of development, it entered operation recently to become our largest production and R&D base in the Asia-Pacific region, doubling our previous production capacity.
Overall, we have established four world-class R&D centers, two manufacturing plants, a flagship store and multiple experience centers in China.
Could China's experiences and practices be used to solve global problems?
China sets a good example for some other developing countries to embrace prosperity. But because one size does not always fit all, economies with different political systems and economic landscapes should find their own suitable development path, and join their efforts to address major global issues.
What measures are needed if China wants to deepen reforms?
Concentrated efforts are necessary to further deepen reforms. China should focus more on fundamental industries such as technology innovation and education. It also needs to catch up with developed markets in some technological areas. It is essential for the country, a great power, to boost the real economy, especially in critical areas such as artificial intelligence, biotechnology, material science and advanced chips.
The country should also further strengthen intellectual property protection, promote cooperation that targets win-win results and share development opportunities with the rest of the world, in order to continue to attract foreign investment and cooperative business opportunities.
What's the biggest challenge China faces today and how can the country overcome it?
The biggest challenge facing China is ensuring sustainable growth and development. China must strengthen environmental protection, invest more in education and innovation, reduce local government debt to avoid financial pressures, and further promote creativity and productivity via greater competition.
To iron out these problems, the country should further promote reform and opening-up, fuel innovation in economic growth and speed up the development of strategic industries.
CV
Name: David Jin
Nationality: USA
Career:
2009-present: Chairman and president, Harman International, Northeast Asia and China
2005-08: CEO of Philips Healthcare China
1998-2004: President of ABB Yuejin Motor Company
1988-98: Senior executive roles with Otis/United Technologies, Carnaud Metalbox, and Schindler Elevator Company
Education: Bachelor and MBA degrees from American University in Washington, D.C.