Harman looks to exceed $1 billion in sales in China this year
Share - WeChat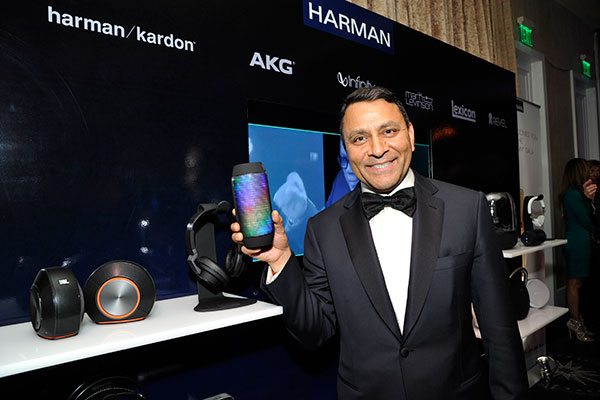 Harman International Industries Inc, one of the world's largest providers of connected technologies, will continue to invest more in China, and is setting its sights on achieving sales of more than $1 billion this year, its global head said on Thursday.
The expansion plan came as China pledged to roll out a new round of opening-up measures such as liberalizing market access and lowering tariffs for automobiles and other imports.
Harman International, which focuses on connected technologies for automotive, consumer and enterprise markets, will make greater endeavors to boost businesses across the board in this "exciting" market, Dinesh Paliwal, president and CEO of Harman International, told China Daily in an exclusive interview.
"We will continue to expand our investment in China, drive the rapid development of our business here with technological innovations and premium product quality," said Paliwal, pinning high hopes on the world's largest car market.
Last year, the company registered more than $7 billion in global sales, with China contributing about one-seventh of the total, according to the CEO. "In 2018, our sales in China will be larger than $1 billion," Paliwal said. David Jin, chairman of Harman's arm in China, said the sales in the Chinese market climbed 30 percent year-on-year in 2017, while both profit and cash flow made records.
Harman International became a wholly owned subsidiary of Samsung Electronics Co last March. Since then, the two have been joining forces in advancing future mobility and connected lifestyles.
They will deliver the industry's first 5G-ready automotive solution, which can facilitate secure and fast data communications, according to Harman. The 5G technology will enable internet of vehicles and cloud-based computing and storage for the next generation of autonomous vehicles.
During the ongoing Auto China, the nation's biggest car show, Harman International demonstrated a range of connected car solutions. In one, it launched a new digital cockpit platform, including a suite of flexible and scalable premium experiences that support connected lifestyles without compromising safety or performance.