Double Ninth Festival sees changes over the years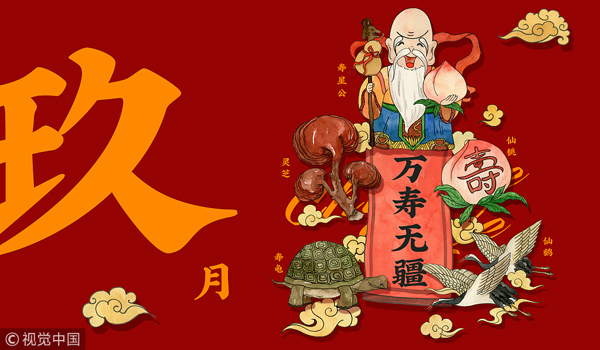 "Respect for the aged" in modern China: cultural significance has not broken with tradition
The pronunciation of "9" is "jiu", the same as Chinese "久", which means "long" in English. "9" is also the biggest base number in mathematics. Thus, the festival has two "9s", and represents long life.
In 1989, the double ninth day in the Chinese lunar calendar was designated the day of the elderly.
This modern imperative to respect the elderly at the festival can be thought of as a "traditional invention," but this was not created out of nothing. The traditional custom of the festival was to reach the mountain peak to avoid disaster, and also pray for longevity.
The meaning of the festival is the pursuit of life, in both ancient and modern China. In the past, technology was backward and medical care was not as good as today. People at that time hoped to be far away from disease and disaster, in order to live a long and happy life.
So the festival's move from "climbing a mountain" to "respecting the aged" does not break with tradition, but instead develops the tradition for the modern era.