Double Ninth Festival sees changes over the years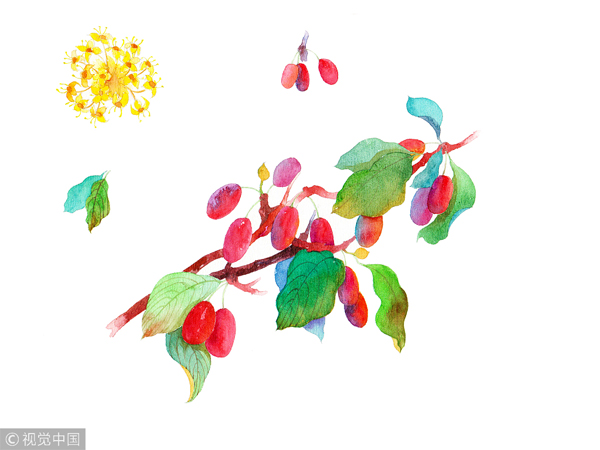 Climbing a mountain and wearing dogwood: dodging disease and calamity
Chinese traditional festivals are often associated with awareness of natural timing. In September of the lunar calendar the sun recedes, the climate changes from warm to cold and trees and plants become withered. People have fondness and reverence for such seasonal changes.
On this day, two yang numbers are believed by the ancient people to come together and turn into their opposite, yin. The qi of the earth, which is regarded as evil, rises as the qi of heaven drops. Thus, the ancients climbed high to avoid evil spirits.
As for dogwood, it is a type of Chinese medicine used by ancient people to prevent disease. People would wear a small bag filled with dogwood leaves and fruits to ward off evil.