Chinese American Film Festival, TV Festival to be held in Los Angeles
Share - WeChat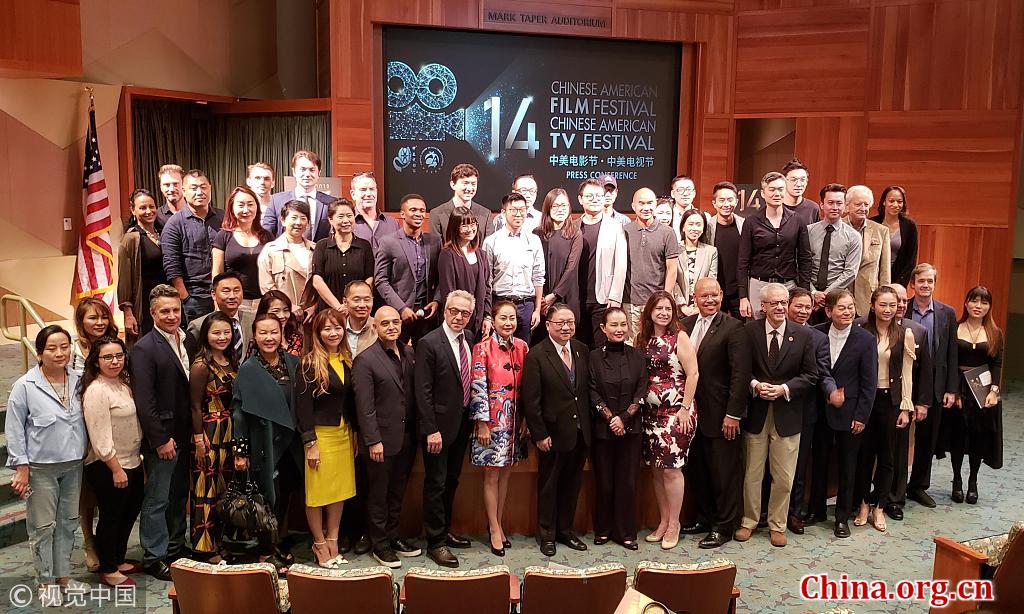 Aiming to connect two of world's largest film markets, 2018 Chinese American Film Festival (CAFF) & Chinese American TV Festival (CATF) will kick off at the end of this month in the western US city of Los Angeles, said the organizer on Thursday.
Founded in 2005 by EDI Media Inc. (USA), Chinese American Film Festival is a China-US cultural event recognized by both US and Chinese governments. Around 100 films from both countries will be screened in theaters through November in Los Angeles, San Francisco and other cities in the United States.
"Chinese American Film Festival has helped Chinese and American filmmakers build a platform for cooperation in the past fourteen years. Together with Chinese American TV Festival, which was created last year, the event will continue to promote Chinese-American cultural exchange," said the chairman of CAFF and CATF, and Chairman of EDI Media Inc., James Su, noting that films and television works are the carriers of culture.
"We will launch a special unit called 'A Wonderful 40 Years', to mark the 40th anniversary of China's reform and opening up, it will help American audience to know more about the development of China through films and TV works," Su told Xinhua.
"This is a huge important event for collaboration between China and the United States. People to people exchange is vital for any sort of culture understanding," said Elizabeth Dell, Head of China Task Force of the Producers Guild of America (PGA), the only China-specific group within the major Entertainment guilds, adding that it's incredibly powerful to have a platform for filmmakers from both countries to meet each other and share stories.
During the CATF and CAFF, the organizing Committee will invite major film studios and television companies to jointly host the co-production summit and film and TV showcase with the hopes to build a pragmatic platform for exchange and cooperation between China and the United States. A variety of promotional activities such as academic forums, thematic film exhibitions, fan meetings and other cultural events will also be held at major universities and museums.
Most Popular