Equities decline as sentiment ebbs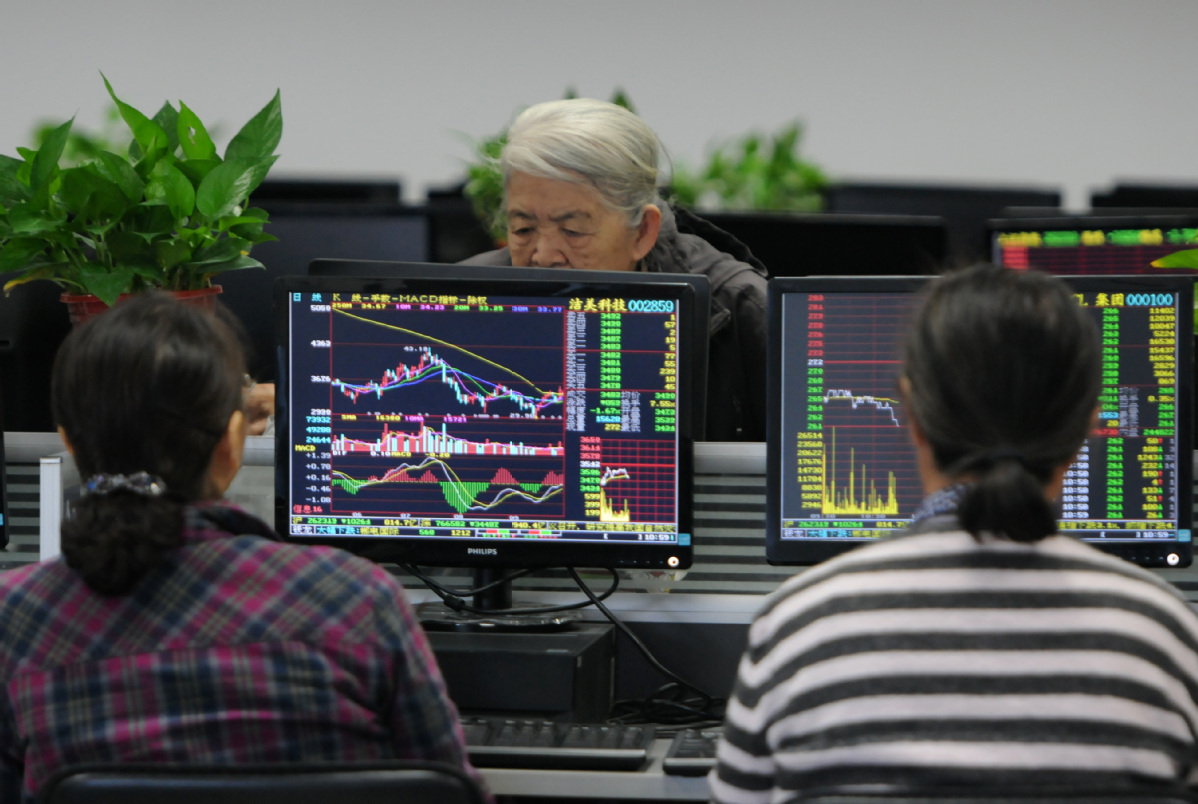 Regulator vows to protect investors from market fluctuations
China's stock markets fell on Monday as external uncertainties weakened investor sentiment, but experts predicted preferential policies will soon roll out to stabilize the market.
Analysts said the nation's stock market could continue to fluctuate as external challenges persist, but there are signs that the market is approaching its bottom.
The Shanghai Composite Index dropped 1.49 percent on Monday to close at 2568.10 points, hitting a four-year-low. The Shenzhen Component Index closed at 7444.48 points, down by 1.51 percent.
The nation's securities regulator held a meeting with retail investors over the weekend to boost confidence, as market sentiment has been hit by continual declines.
In a rare move, Liu Shiyu, head of the China Securities Regulatory Commission, spoke to a number of individual investors in Beijing over the weekend. He said the securities regulator would shoulder the responsibility of protecting investors and would enhance efforts to create a more transparent capital market.
The investors said there is an urgent need to deepen reform and facilitate the opening-up process to boost market confidence. China should deepen ongoing reforms related to State-owned enterprises, develop mixed ownership structures and improve the quality of listed companies, they said.
In response to the suggestions, Liu said the CSRC has always paid close attention to voices from the market and takes suggestions seriously.
While fluctuations in the stock market could continue as uncertainties, such as trade tensions with the United States, still hang over the market, market sentiment is expected to improve after stock valuations become more appropriate, with a slew of preferential measures expected to be rolled out soon.
Liu Xiaoting, an analyst with Guosheng Securities, said there is no need for concern because even if current levels have not yet fallen to the absolute bottom, the market has reached the range approaching that point.
Given the government has signaled that more preferential policies are on the way, such as tax cuts, there is no need for panic selling, according to analysts with Haitong Securities.