Curbing leverage risk bears fruit, bank head says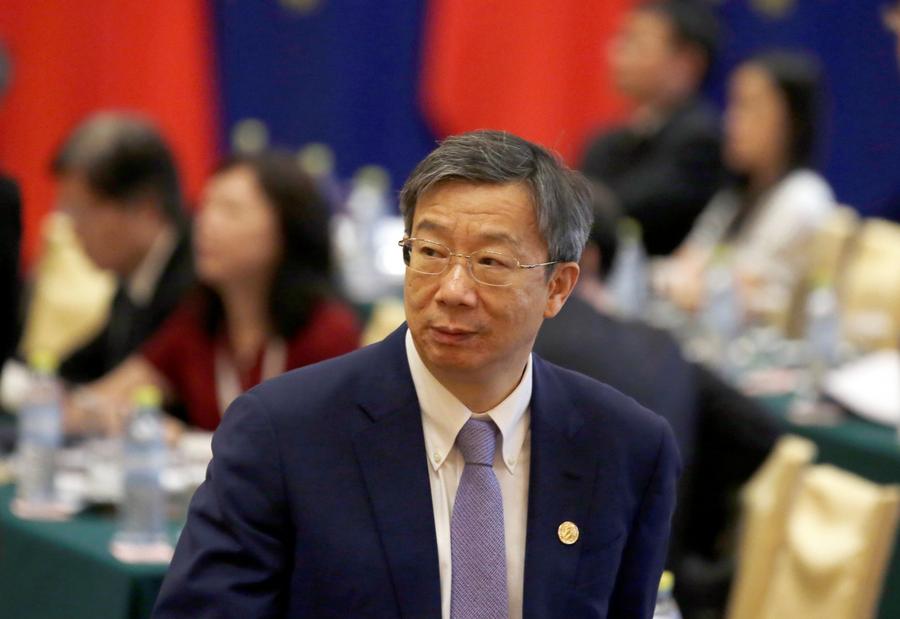 China's efforts to curb financial risks are bearing some fruit as the overall leverage ratio has been controlled at a stable level, said Yi Gang, central bank governor.
The country's economy is stabilizing, and the annual GDP growth target of around 6.5 percent, set early this year, will be achieved, Yi said in a Caixin magazine article published on its website on Thursday. Yi made the comments during the 2018 Annual Meetings of International Monetary Fund and World Bank in Bali, Indonesia.
"Over many years, we have talked about deleveraging. Now the leverage level has been stabilized, which is a significant change," Yi said.
The leverage ratio for State-owned enterprises has fallen continually, and local government debt is under control, he said, adding that the structure of the economy also is improving amid stabilization of the leverage level. "All this indicates that China has entered a stage of high-quality development."
Recent research of the National Finance and Development Lab, part of the Chinese Academy of Social Sciences, shows that in the first half of the year, the leverage ratio for the country's nonfinancial corporations declined by 0.6 percentage points.
"We expect the structural deleveraging process to continue," said Zhang Xiaojing, deputy director of the lab.
Yi said the money supply and credit growth pace are at a proper level, focusing on supporting the real economy and small and micro companies. He said the central bank mainly considers the domestic economic situation when making monetary policy.
Analysts said Yi's comments may help ease financial market panic as a sharp sell-off on Wall Street shook global equity markets, pulling down Asian and European stocks on Thursday.
In Bali on Thursday, Yi exchanged views on economic and financial issues with US Treasury Secretary Steven Mnuchin and Jerome Powell, chairman of the US Federal Reserve, according to a statement of the central bank.
The IMF issued a policy paper on Wednesday calling for policy cooperation to boost inclusive growth by modernizing the trade system, reducing excess global imbalances, improving debt dynamics and leveraging technology.
"Now is the time for policymakers to act to rebuild policy space, strengthen resilience, and implement structural reforms for the benefit of all. Waning support for multilateralism is fueling policy uncertainty," the IMF paper said.