Discovering Rwanda's rewards
Share - WeChat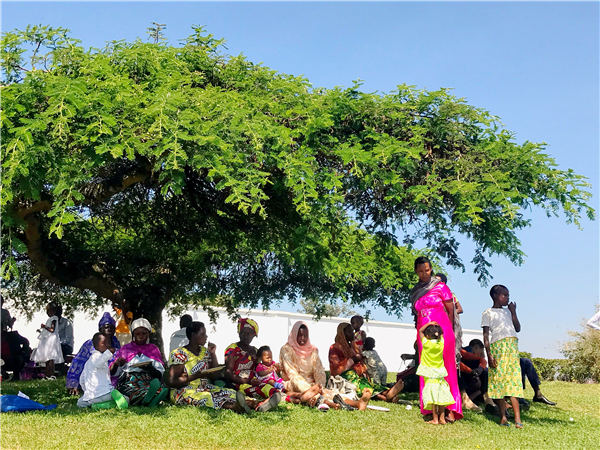 A growing number of Chinese are exploring the African country's culture, wildlife and scenery.
A mountain gorilla beats its chest in the pounding rain. Another member of its troop sits silently in a bamboo thicket.
Li Qing is thrilled to closely observe over a dozen mountain gorillas in Rwanda's Volcanoes National Park, one of the critically endangered primate's few remaining habitats.
"It was amazing!" says the Beijing-based office worker, who visited the country for a week recently.
"It's like King Kong but in real life. The leader is as large as three humans. I watched them with awe. I didn't know what they'd do next."
Tourists usually track the primates with local guides who understand the gorillas' communications. Li believes she was lucky because the creatures stay stationary in rainy weather.
Rwanda is the epitome of Africa: It's home to virgin forests, crater lakes, green mountains, wild animals and unique cultures.
The country is actively courting Chinese visitors.
Tourism is the country's largest service export and is projected to continue growing at over 10 percent annually, according to the Rwandan embassy in Beijing.
It welcomed nearly 41,000 visitors from Asia in 2017, 5,833 of whom were Chinese.
China ranks second in visitor numbers from the Asia-Pacific region, after India.
The country started to offer visas on arrival for all foreign visitors from Jan 1, at a cost of $30.
"More travel agencies from Rwanda are joining promotional events in China in the past two years," says Ge Yongchao, who customizes African itineraries for Beijing-based 6renyou.com, which specializes in bespoke tours.
"They're optimistic about the Chinese market."