Young Chinese set out on the road to adventure
Share - WeChat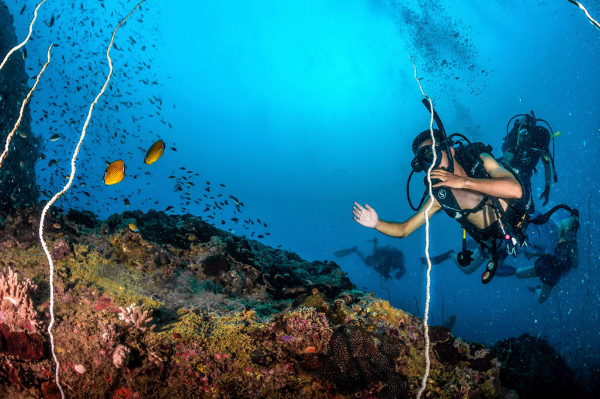 The younger generation is turning its back on the traditional holiday routes of museums and shopping malls in favor of new experiences. Xin Wen reports.
Curiosity is Bai Yu's default setting. Since 2014, his sense of adventure has prompted him to travel to more than 20 countries in just 20 months, and also led him to quit his job to make a solo cycle ride through the northern part of the Tibet autonomous region.
The 30-year-old always maintains a positive attitude when traveling, so when he was climbing an active volcano in Indonesia, he couldn't resist peering into the crater and subjecting himself to the pungent odors even though he wasn't wearing a face mask.
Bai is a renowned blogger at Mafengwo, a website dedicated to intrepid solo Chinese travelers. His book, All the way to the Heart, attracted widespread attention last year and prompted a number of companies to sponsor his travels in several countries.
"I enjoy the feeling of traveling alone, totally undisturbed," he said. "I especially like hiking in deserts where there are no signposts - that's truly 'living in the moment'."
When he started his travels, Bai was an exceptional figure, but now a growing number of young Chinese are traveling solo overseas in search of adventure.
According to a report published in August by Jing Travel, an online tourism industry observer, the number of Chinese who headed overseas alone had risen by 11 percent to 65 percent in the previous 12 months, and the number of millennials undertaking solo journeys had risen by 8 percent year-on-year.
Four years ago, Bai was working as a computer programmer at Perfect World, a video game developer in Beijing, when he first considered following his heart and making solo trips overseas.
He started with the 20-country odyssey, which was a revelation. "My life changed completely and, in my mind, a lot of things were meant to be before I even began," he said.
He admitted that while he reveled in the excitement of that first journey, he experienced post-travel blues when he returned to China and his usual routine.
"It just hit me that all the magnificent things I experienced had disappeared, and a feeling of loneliness emerged," he said.
Now, he is accustomed to the mixed feelings that result from his journeys. For example, during a vacation in Thailand in November 2016, he burst into tears as he watched thousands of sky lanterns float away in the skies above Chiang Mai because his elation at the sight was tempered by a sense of loss and pessimism.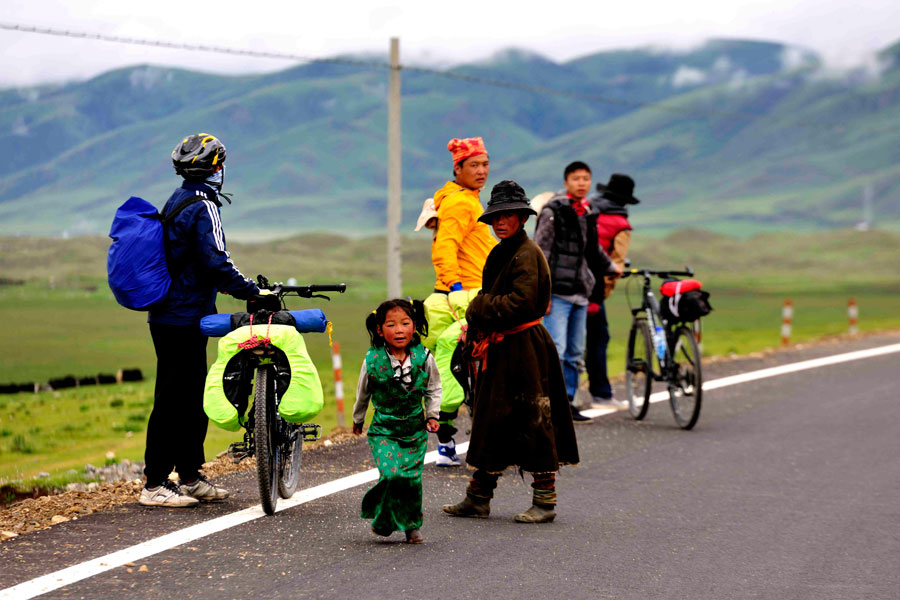 Fresh fields
Traditionally, Chinese tourists traveled in large groups organized by travel agencies, corralled on trips that lacked privacy, flexibility or individuality.
Now, though, a growing number of outbound Chinese are expressing interest in vacations tailored to meet their specific requirements.
The rise in demand has resulted in younger tourists requiring the services of professional guides for their travels overseas, along with dedicated transportation and details of local restaurants, according to Xu Zhiyun, head of the customized trips department at Ctrip, a leading online travel agency.
"People don't want to travel to visit crowded tourist sites, instead they are looking for novel experiences that will allow them to see new cultures and hear exceptional stories," she said, noting that the demand for customized trips began to soar at the beginning of 2015.
A survey conducted by J. Walter Thompson Intelligence in May showed that in the early part of the year 30 percent of Chinese travelers took adventure-based vacations that focused on thrill-seeking activities, while 45 percent were interested in planning similar vacations.
According to Xu, most people who express an interest in offbeat holidays are middle class, because their higher incomes mean they can afford to design their own itineraries rather than treading well-worn paths. Moreover, the majority are young, with a large number belonging to the post-'80s and '90s generations.
"We see opportunities in the area of custom-designed, exclusive trips where we can build itineraries to suit specific goals and schedules, especially for middle-class families in search of high-quality travel experiences," she said.
The market has grown to a point that provides more opportunities for the development of adventure tourism, with trips that are more immersive and showcase exotic experiences, but are safe.
Xiong Yidan is a recent convert to adventure tourism. In April, the 26-year-old quit her job with an advertising agency in Beijing and made solo trips to eight countries in three months, including a self-driving holiday in New Zealand.
For Xiong, travel is about enjoying the entirety of the trip, rather than just visiting well-known scenic spots on a rigid tourist agency schedule.
For example, when she visited Bali, she spent days exploring a mountain range and immersing herself in nature, including having breakfast in a transparent bubble hotel, while her nights were occupied by moonlit walks to see deer in their natural habitat.
"I rarely set guidelines for the journey before I depart," she said. "But once I am on the road, I make a schedule to reduce any potential risks."