Chinese medicine popular along BRI routes
Share - WeChat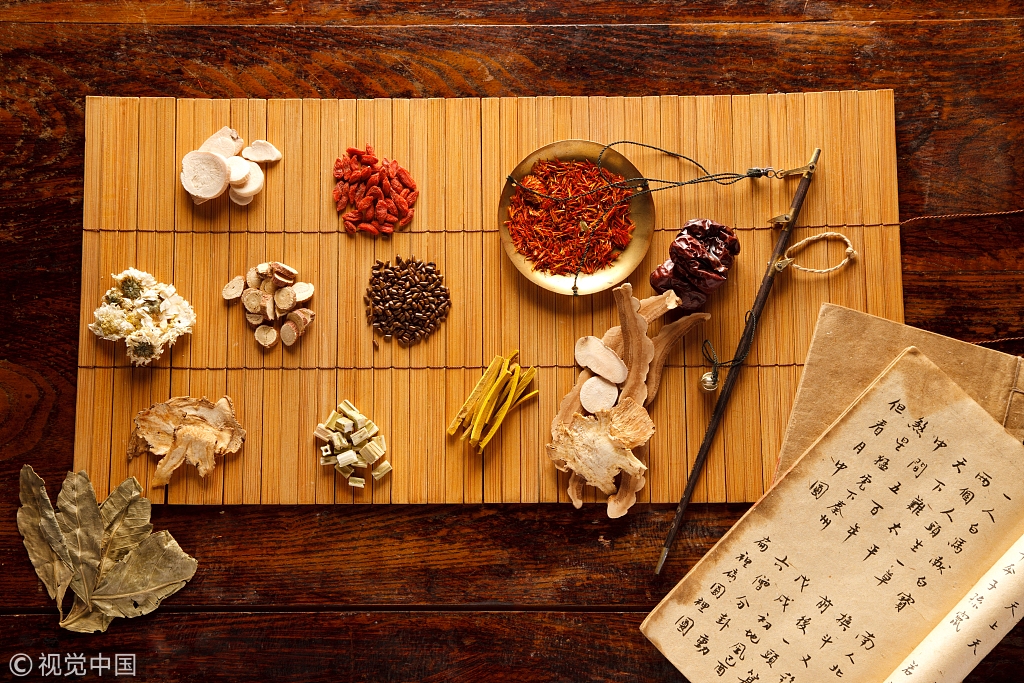 Chinese officials and businesses are seeking opportunities to export traditional Chinese medicine to Central and Eastern European (or CEE) countries, against the backdrop of the country's Belt and Road Initiative.
Xu Lei, a counselor at TCM company Jimon Group in Anguo, a county-level city in Hebei province famous for its herbs since the Ming Dynasty (1368-1644), talked with business groups at a regional forum during his first visit to Poland.
"Many of them are quite interested in TCM and are willing to do business with my company," Xu said.
They discussed installing TCM sales agents in Poland and building local TCM schools and herb plantations, he said.
"My company has established subsidiaries in the Czech Republic covering TCM production and sales. The cooperation model could be copied here in neighboring Poland as well as other CEE countries."
With a history of more than 2,000 years, TCM is seen by many Chinese as a national treasure for its unique theories and practices, such as herbal medicine, acupuncture, massage and dietetics.
Tomasz Szelagowski, a reporter with NOBOX TV in Poland, said that an increasing number of Europeans are becoming interested in TCM.
"I am helping business groups and social communities to find cooperation opportunities with Chinese TCM producers and medicine schools to introduce the special treatment, as a part of Chinese culture, into our country."
This year, the National Administration of Traditional Chinese Medicine plans to build TCM centers in Poland, Germany, France and the United Arab Emirates. The projects are part of the administration's annual plan, covering 57 related international cooperation projects, to implement the country's TCM Belt and Road Development Plan (2016-20).
According to data from the administration, China has established 26 overseas TCM centers in the past three years, most of which are in economies involved with the initiative.
By the end of last year, China had established 54,243 domestic TCM institutes, including 4,566 hospitals, according to the administration. China established the first TCM center in the Czech Republic in June 2015.
"The BRI has given a new boost to TCM, a 2,000-year-old national treasure," said Lu Guohui, director-general of the Department of Personnel and Education, the National Administration of Traditional Chinese Medicine.
"Chinese herbs, TCM services and even the culture have attracted more attention in CEE countries," she said.
So far, 29 countries have issued laws and regulations for TCM, and 18 countries have included acupuncture in their health insurance systems, according to Lu.
"For the next step, we will continue to improve the clinical efficacy of TCM, promote international education and training, and include TCM products in the international pharmaceutical market," she said.
The increasing cooperation shows how the BRI is promoting Chinese medicine culture in CEE countries, facilitating China-Europe cultural exchanges, and providing global momentum for Eurasian economic exchanges and integration, said Diogo Calado, a researcher and lecturer in Chinese medicine at the Tianjin University of Traditional Chinese Medicine.