Creativity on show as 1st IP exhibition opens in Beijing
Share - WeChat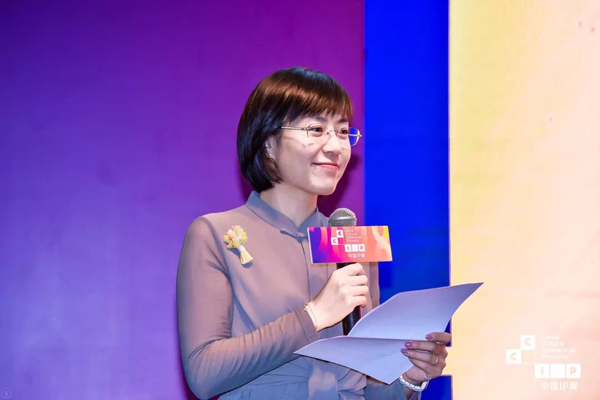 The opening ceremony was presided over by Chen Yan, managing director and general manager of the China Cultural Industry Development Group.
Over 100 prominent individuals in the industry attended the opening ceremony and witnessed the launch of the exhibition. These include Yan Xiaohong, director of the Copyright Society of China; Mo Dewang, general manager of China Reform Holdings Corporation; Dunhuang artist Chang Shana; renowned historian Yan Chongnian; and Sun Yue, secretary-general of Copyright Society of China.
As the representative of the organizers, Yan Xiaohong said at the opening ceremony that with the development of society, more and more cultural works are being created, so the best need to be selected. The exhibition is an important platform for the exchange and observation of the industry. The significance of the CCIP Exhibition is that it offers a good presentation of Chinese cultural creative works.
Mo Dewang said that the current cultural industry has entered an unprecedented stage of rapid development. Cultural and creative industries are among the most promising and dynamic bright spots in the industrial structure. He believed that the CCIP Exhibition will become a cultural event with characteristics of the times, innovative spirit, high influence and popularity at home and abroad.
Jin Xin, the main planner behind the exhibition's mascot IP Man, talked about the process of creating it.
Most Popular