Sugar AI translation smartphone partners with Italian Tourist Board
Share - WeChat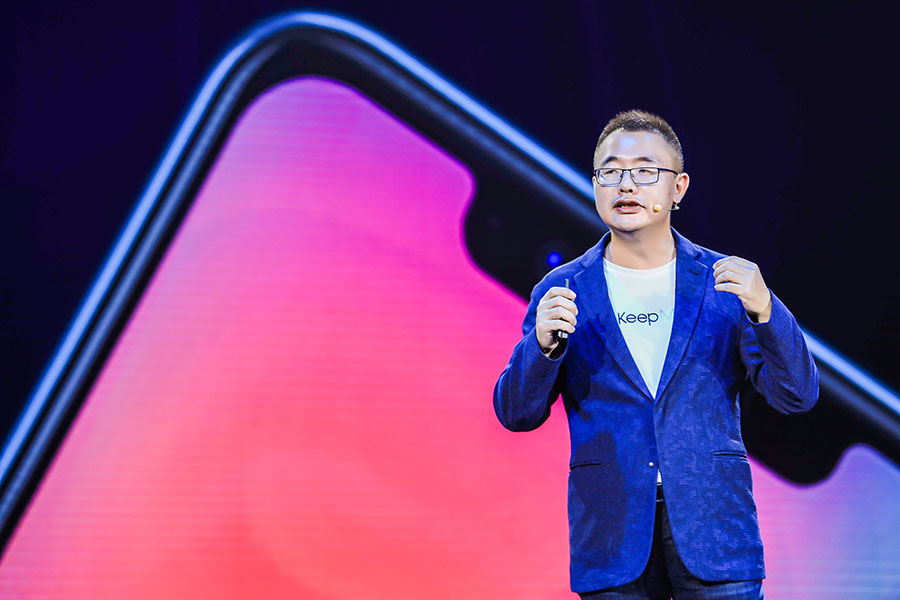 Sugar - a newly emerging brand that boasts one of the world's first artificial intelligence translation smartphones - unveiled a tourist-themed version of its S20 phone series in Beijing on Wednesday, customized for Chinese travelers planning to visit Italy.
The company said that with the cooperation of the Italian Government Tourist Board in China, the smartphone produced by the Sugar brand will act as a convenient and "exclusive interpreter" for Chinese tourists taking in the unique charms of the ancient European country.
Launched in July, the Sugar S20 smartphone aims to assist Chinese customers who want to travel overseas, enabling them to communicate freely with local people and experience their culture.
The Sugar smartphone was launched in response to the booming market, which has seen visits abroad by Chinese tourists rocket, hitting 130 million in 2017, according to Chen Jin, CEO of the smartphone brand.
As the first translation-oriented smartphone made in China, it provides voice-to-voice interpretation and word-to-word translation services with a focus on Chinese people, although it is certainly suitable for all ages in all nations, he said.
With the English language alone, the device carries four accents for vocal interpretations - American, British, Australian and Indian accents - to adapt to different linguistic situations.
In addition to Chinese visitors streaming abroad, there are a large number of foreigners coming to visit China every year.
"The purpose of the Sugar smartphone is not only to help Chinese travelers, but also to help foreigners to live a better life in China," he said.
With the support of Sugar smartphone, they will be capable to hang out, buy food and see a doctor just like the locals, even though they know little Chinese, he added.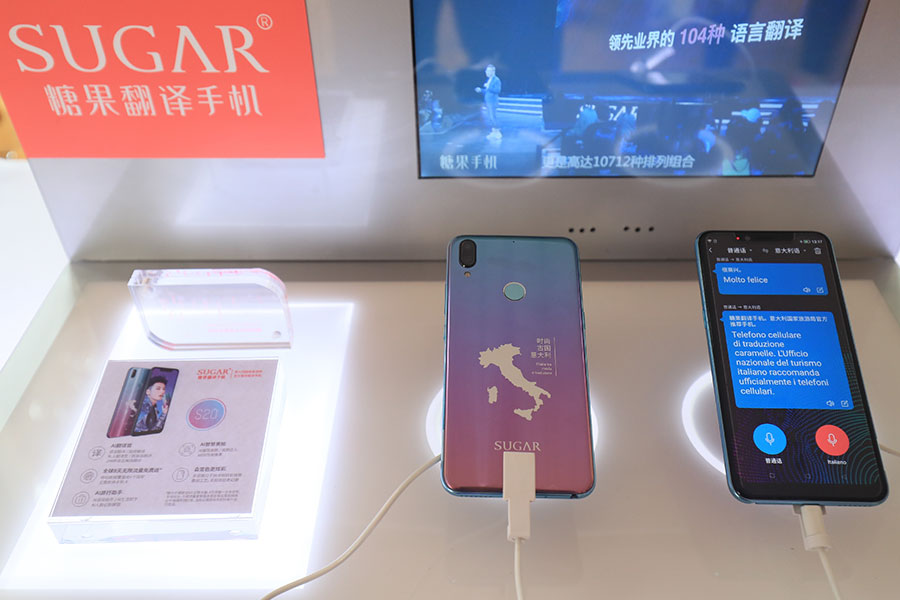 Moreover, China has many different ethnic groups who besides Mandarin speak their own tongues, such as the Uygur language.
Future versions of the Sugar phone will increase its coverage of the numbers of national languages and even local dialects.
As a result, the Sugar phone will become a practical translation tool for both Chinese and foreign customers who use multiple languages, Chen said.
In recent years, people tended to use some portable translation devices when face-to-face translation was needed.
The company said Sugar smartphone works as a more powerful and convenient translation platform.
"The function of digital translating devices has become integrated into mobile phones, just like the popular digital cameras 10 years ago, as well as the MP3 music players," he said.
The Sugar S20 has powerful language functionality, which gets rid of the need for travelers to buy separate translation devices. The large screen on the mobile phone also brings a better user experience, he added.
Furthermore, the Sugar smartphone can be used in conditions without a network signal.
The Sugar company has also established business ties with a group of real-time personal interpreting service providers, who can provide 24-hour in-depth communications for foreigners in specific situations such as at the customs, police stations and in hospitals.
After a series of tech upgrades, the latest Sugar smartphone is capable of providing word-to-word translation in 104 languages and voice-to-voice interpretation in 42 languages.
The accuracy rate of the translation, ensured by the enormous language database collected by artificial intelligence technology, has been estimated at 97 percent.
The software system operating the S20 will not only be applied to customized mobile phones in the Italian project, but will also be provided to all Sugar users via an upgraded platform installed on the phone system.
Besides the powerful system of translation, the customized version of the S20 Sugar smartphone is equipped with a fashionable appearance featuring Italian elements.
Chen Yang, spokesperson of the Italian Government Tourist Board in China, said at an interview in Beijing on Wednesday that the delights of Italy were proving to be a major draw.
"In 2017, Italy became one of the hottest destinations in Europe for Chinese tourists, with about 1.4 million visitors, according to the Chinese Embassy in Italy," she said.
Rome, Milan, Florence and Venice are the most popular Italian cities for sightseeing, she added. Most foreign visitors to Italy cannot speak the Italian language, she said. They resort to translation devices or applications when they have a hard time communicating with others, while only a few Chinese tourists there hire local guides who can speak Mandarin due to the very high fees that are charged.
Sugar's smartphone is among the world's first to have a powerful translation function built into it, Chen Jin said. It combines Wi-Fi, phone and translation into one, making it a handy device to take along when traveling abroad.
This is even more the case when tourists are paying a visit to some Italian cultural towns where the locals cannot speak languages other than Italian.
Compared to most translation devices or applications on the market, which offer no Italian-Chinese translation, Sugar smartphones would be of great help while Chinese tourists are experiencing the exotic Italian culture, Chen Jin said.
Meanwhile, he said that sales of the S20 will be supported by a number of foreign travel agencies and institutes stocking it.
He said that Sugar smartphones sold at airport retail outlets increased sales by more than 80 percent a month after its launch and the coming National Day holiday is expected to produce another sales peak.
In addition to its translation service, the S20 can stand on its own as a high-quality smartphone, with a raft of key features and services, he said.
The company is also ramping up its resources to tap into digital technology and cloud computing by partnering with a string of domestic and international prestige companies, to build up a systematic database of different languages.
Chen Jin added that the mobile phone industry, which has entered the second half of the current year, has a product range that has become highly homogeneous, generating an urgent need for a sector-wide upgrade.
Mobile phone manufacturers need to innovate their products, sales channels and business models according to the DNA rooted in their products, so as to make them more desirable in the market, he said.
"Sugar phone is on the right path for its future development, "he added.
"We strongly believe that with the help of Sugar phones, more and more people will break down the language barriers and be encouraged to see the wider world outside their country."