How the world celebrates Mid-Autumn Festival
Mid-Autumn Festival, also known as Moon Festival, is a popular harvest festival celebrated by people in China and some other Asian countries. It dates back more than 3,000 years to moon worshipping in China's Shang Dynasty (c.16th century-11th century BC). In Malaysia and Singapore, it is also sometimes referred to as the Lantern Festival or Mooncake Festival.
The festival is held on the 15th day of the eighth month in the Chinese lunar calendar, during a full moon, which is in September or early October in Gregorian calendar.
Despite shared origin, it has developed different customs in different countries. Let's see how people celebrate it in different regions.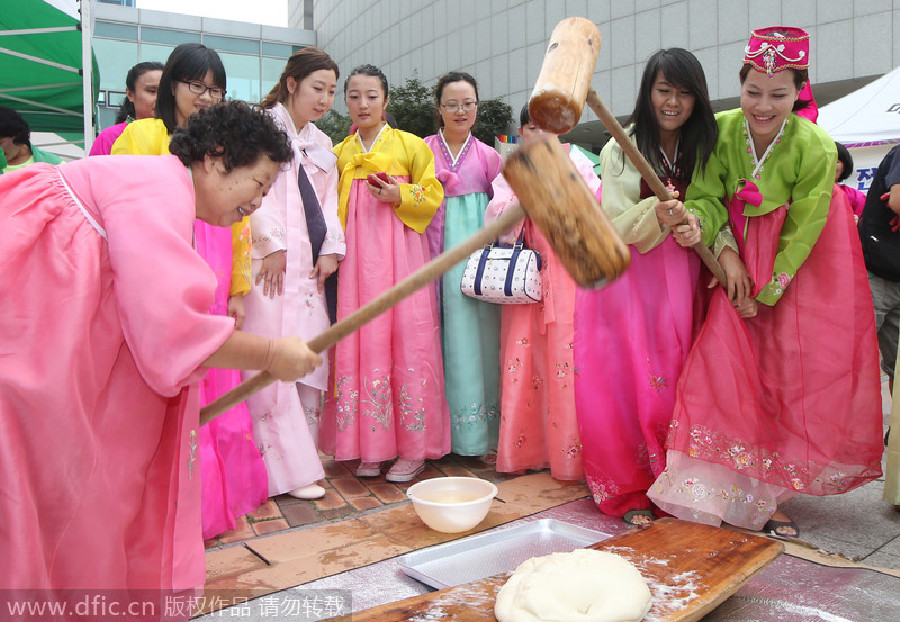 Mid-Autumn Festival, known as Chuseok in the Republic of Korea, is a major harvest festival and a three-day holiday in the country celebrated on the 15th day of the 8th month of the lunar calendar. As a celebration of the good harvest, Koreans visit their ancestral hometowns, share a feast of traditional food, such as songpyeon and rice wines, dance together or enjoy the moon.