Audi gets license to test autonomous vehicles in China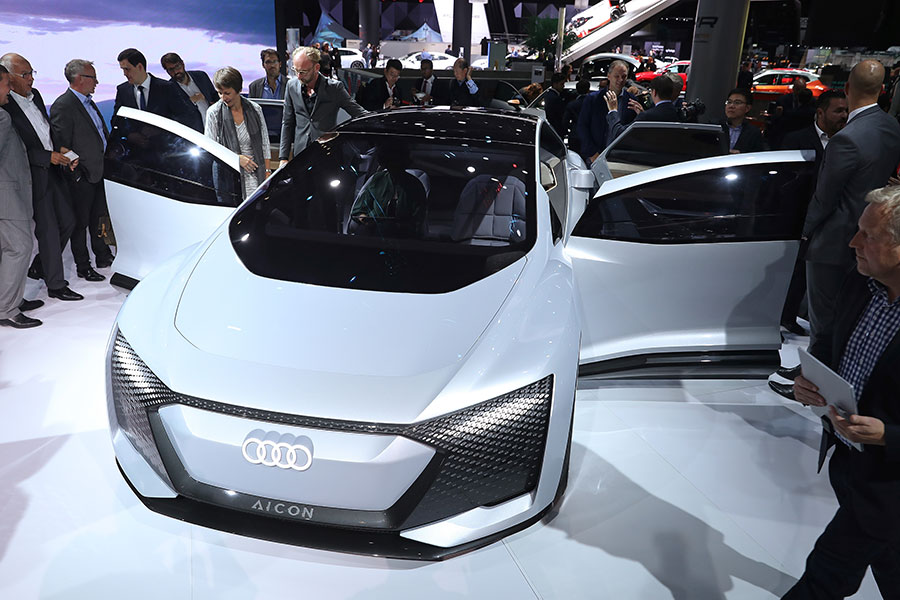 German premium carmaker Audi AG has received a license to test autonomous vehicles on public roads in China, which is expected to facilitate its efforts in the technology that is believed to be the future of the automotive industry.
The license was granted on Friday in Wuxi, Jiangsu province, where it has been conducting tests of smart and connected vehicle functions since last year with Huawei Technologies and China Mobile.
Audi is testing and demonstrating 15 different such functions in the city from Sept 15 to 18 at the World Internet of Things Exposition 2018. The tests are an important basis for autonomous driving worldwide, the carmaker said in a statement.
The results are promising. For the first time, Audi's driver assistance systems can respond to connected road users and infrastructure in China.
Thanks to the LTE-V2X network's real-time data, the test vehicle automatically adapts its speed or activates the warning flash light system in a hazardous situation based on the traffic lights and road users' behaviors.
"Car-to-car and car-to-infrastructure functions expand the technological base, enabling us to offer autonomous driving in China in the future," said Alexander Pesch, head of automated driving at Audi China.
Audi has decided to launch a development and testing center in Wuxi in the first quarter of 2019. In the long term, around 150 employees will support the tests for autonomous and connected driving on site.
"As the smart city of tomorrow, Wuxi offers us optimal conditions - for example, a large public road network with connected infrastructure," said Saad Metz, head of technical development at Audi China.
"Together with our local high-tech development partners, we take the next step toward self-driving cars and adapt them to local requirements."
For this purpose, Audi is also working closely with a local partner called Horizon Robotics. Together, the two companies have equipped the licensed test cars with hardware and software for autonomous driving.
Autonomous vehicles have great potential in China, Audi's largest market in the world. By the end of August, Audi delivered 417,234 cars in the country, an increase of 15.8 percent from the same period last year.
According to consulting firm McKinsey & Company, autonomous vehicle sales in China are expected to rise to 13.5 million vehicles in 2040 because of government support and rising demand.
China has been promoting the development of intelligent and connected vehicles through favorable policies, and testing zones have been set up in a growing list of cities including Beijing, Shanghai, Hangzhou and Chongqing.
Chinese consumers have also shown a strong interest in autonomous vehicles, which is expected to drive development of the industry.
According to McKinsey's report, 49 percent of Chinese consumers think autonomous driving is very important, a higher figure than the 16 percent in Germany and the United States.