Lao Gan Ma adds Chinese spice to fashion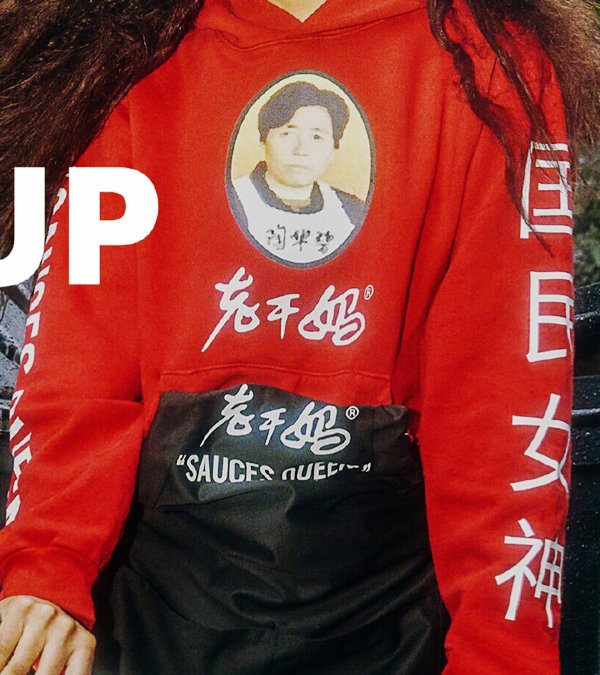 It was just one of the outfits infused with Chinese elements from the American brand Opening Ceremony, which collaborates with Chinese e-commerce platform Tmall to promote Chinese-style products.
This season, the brand added traditional Chinese flair to their clothing through logos of classic Chinese products, including a portrait of sisters from China's Republican period.
The Lao Gan Ma logo features its creator Tao Huabi, who started her business at age 50 with a recipe based on traditional chili oil from Guizhou.