Paralyzed Olympic champ: 'I was damn lucky'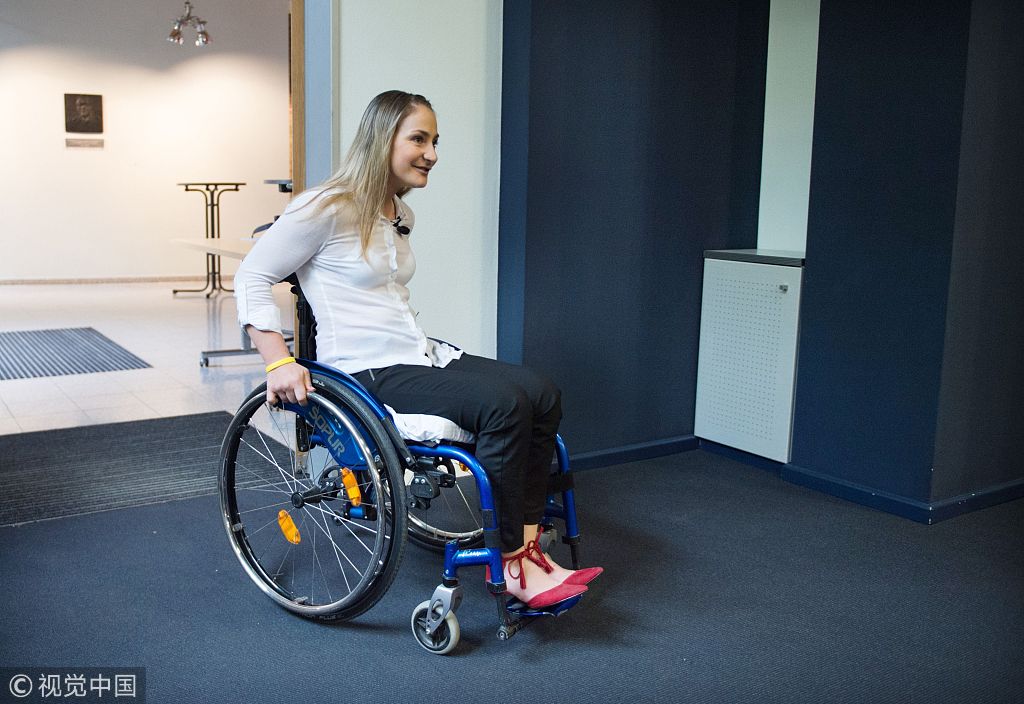 BERLIN - "I know I will never walk again," cyclist Kristina Vogel said on Wednesday at her first public appearance since an accident in June that left her paralyzed.
"Maybe I'll win my 12th gold medal elsewhere," added Vogel, who has captured 11 world titles and won two Olympic gold medals.
"What do I have to feel sorry about?" the 27-year-old asked. "The situation is what it is. I will obviously find other goals."
Vogel announced, in an interview with Der Spiegel magazine last week that she is now paraplegic after colliding at full speed with another cyclist training on the concrete track at the Cottbus velodrome.
"Falling is part of cycling," she said on Wednesday, sitting in a wheelchair. "I could have been dead. I was damn lucky."
Her spinal cord was severed at the seventh vertebra, and she has lost all feeling in her legs.
She called the media conference at the Berlin clinic where she was treated.
"I'm not a machine, there were times when I had to learn to let out the tears and I've never cried much," she said.
"It's a stark break in life, a turn of 180 degrees. But I'm here, on two wheels or on four wheels. I do not have to hide. I would like to be independent."
For the first time since the accident, doctors are allowing her to return to her hometown of Erfurt.
"I'm looking forward to sleeping in my own bed again, cooking for myself, feeling my own walls around me, being alone with my partner." she said.
"I want to resume life and give up outside help as much as possible."
Vogel emotionally thanked her partner, track cyclist Michael Seidenbecher, for his support "in the hardest weeks of my life."
She also thanked all those who had sent messages of support.
"It touched me deeply, and it gave me positive energy," she said. "I cried with joy when I came out of coma and discovered all the messages from all over the world."
Vogel won Olympic gold in the team sprint in London in 2012 and individual sprint in Rio in 2016.
At the World Championships, she won gold in team sprint in 2012, 2013, 2014 and 2018, individual sprint in 2014, 2015, 2017 and 2018, and keirin in 2014, 2016 and 2017.
"I wanted to improve my record," she said. "It's a dream that is now forbidden for me. Maybe I'll win my 12th gold medal elsewhere."
AGENCE FRANCE-PRESSE