Jack Ma's net worth falls after announcing departure
Share - WeChat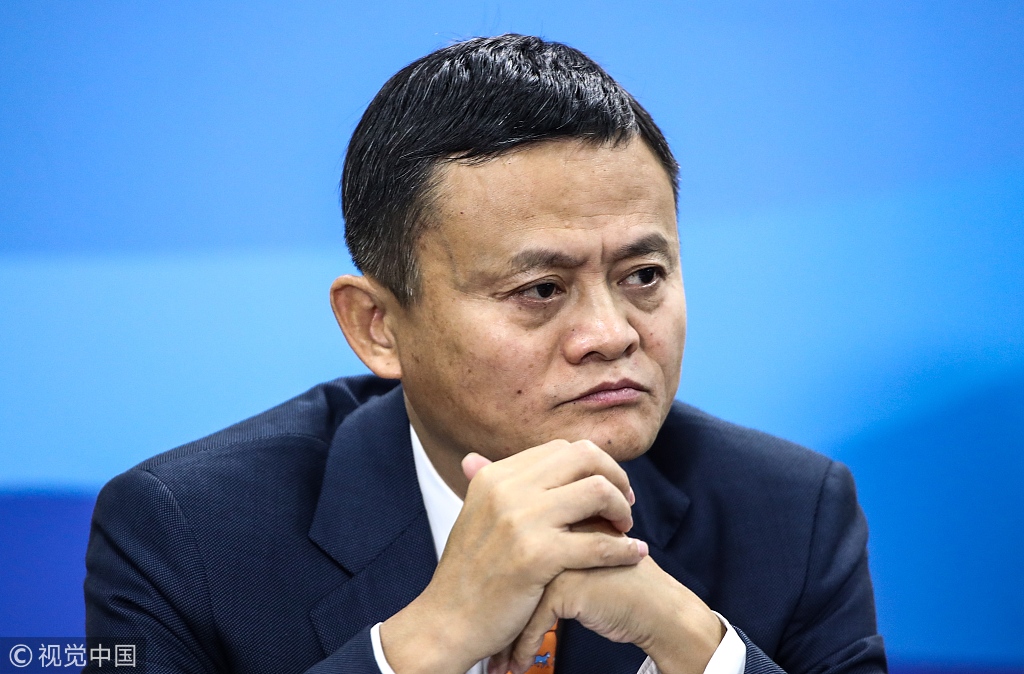 Alibaba stock fell 3.7 percent on Monday after Jack Ma announced plans to hand over the chairman position to CEO Daniel Zhang, slashing $15.6 billion in company's net worth compared with the previous trading day, and making Ma's retirement plan the "the most expensive retirement plan ever", according to a report by the 21st Century Business Herald.
Alibaba Holding Group Ltd was listed in Nasdaq on Sept 20, 2014, with a price of $68 per share, making it the US' largest IPO ever. The company's stock jumped 38.07 percent to $93.89 on the first trading day. The rising stock prices made Ma the richest man in China that year, according to the Forbes China Rich List released on Oct 28, 2014.
The stock price of Alibaba skyrocketed to $211.7 on June 5, 2018, making the company's net worth reach $550 billion, with Ma's net worth peaking at $35.1 billion.
However, with trade tensions rising, and the US dollar strengthening, Alibaba's stock price has seen ups and downs since June, with Ma's leaving the hardest hit these days.
Ma owns 6.4 percent of Alibaba shares, according to Alibaba's semi-annual report of 2018. As the company's net worth plunged to $415.2 billion Wednesday, Ma's real-time net worth as of Sept 12 was $26.6 billion, an $8.5 billion fall from his peak time of $35.1 billion.
But Wall Street analysts seem largely unfazed by Ma's stepping down from his chairman position in a year, marketwatch.com reported. "The long-time frame for Ma's departure from the board as well as his intent to continue advising the company in a reduced role 'should enable a smooth transition with lower key man risk,'" wrote Jefferies analyst Karen Chan.
"Alibaba stock is unequivocally a buy in the long-term," said a report of Yahoo Finance. "This is a company that is dominating the booming China commerce industry, as well as dipping its toes into next-gen industries like cloud and AI," said the report. "In other words, this is a big growth stock trading at a big discount. That is usually a recipe for a long-term winner," it added.