Alibaba's Nov 11 gala to be truly global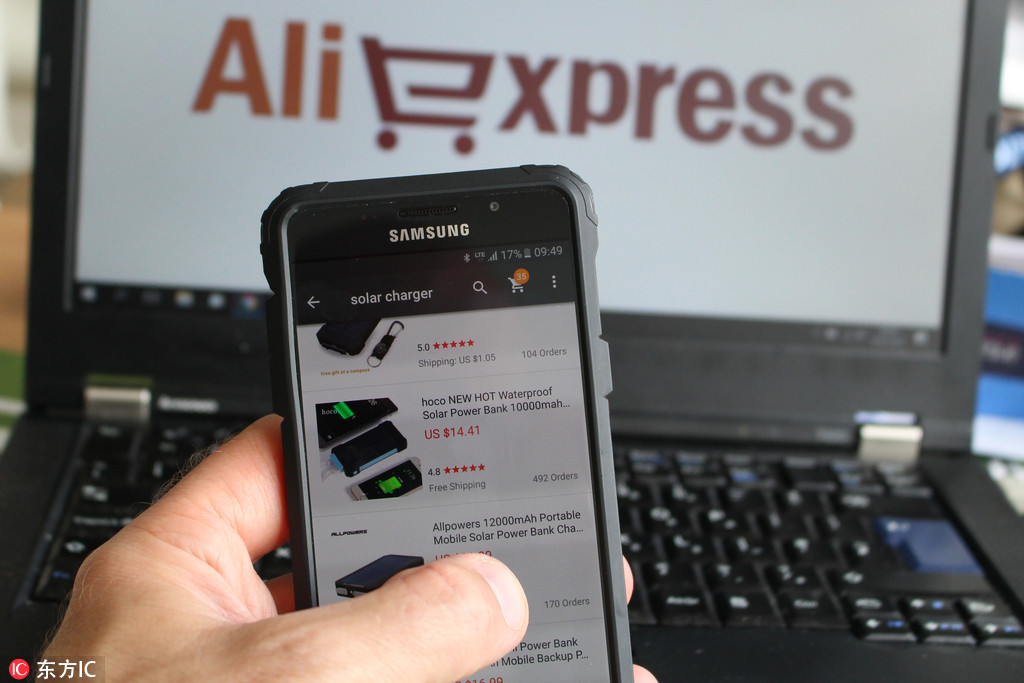 Alibaba Group Holding Ltd is making its iconic Nov 11 shopping gala "a truly globalized event" by introducing massive presales activities and smart recommendation mechanisms to overseas buyers for the first time.
AliExpress, a retail subsidiary of Alibaba that allows Chinese merchants to sell directly to foreign customers, will leverage social media and artificial intelligence capabilities to attract global consumers to spend big during the annual festival.
The site, whose user number jumped 50 percent in the past year to hit 150 million, plans to team up with leading social media platforms, such as Facebook, Instagram and YouTube, to draw in shoppers through personalized advertisements.
"Social commerce is the next battlefield and has huge potential as we march overseas," said Wang Mingqiang, general manager of AliExpress.
The company will bank on a network of internet celebrities to promote different merchandise to users of various nationalities. Social media personalities will become skilled at converting their influence into cash while helping to boost merchants' revenue, Wang noted.
"Globally, young customers don't accept advertising at face value and don't take vendors at their word," said Jacky Tang, general manager of Reo Communications, a Shanghai-based social media agency. "They tend to check online for product reviews, swap links to favored products and seek out third-party options. That has made so-called key opinion leaders very convincing."
A total of $1 million in cash incentives is up for grabs among avid buyers, and they stand to benefit from lucky draws that lead to payment exemptions.
Meanwhile, artificial intelligence is redefining the shopping experience with subtle enhancements for millions of global shoppers, Wang noted.
"These include uncannily precise product search results, and virtual storefronts that display information tailored to individual shoppers based on their unique characteristics and preferences, as well as orders that are delivered in hours instead of days," he said.
On Tuesday, Alibaba formed a joint venture with Russia's sovereign wealth fund, telecom company MegaFon and internet firm Mail. Ru Group to boost its development in the nation, the top destination for Ali-Express. Other strategic priorities include Eastern Europe and the Middle East.