Hangzhou participates in local govt congress in Indonesia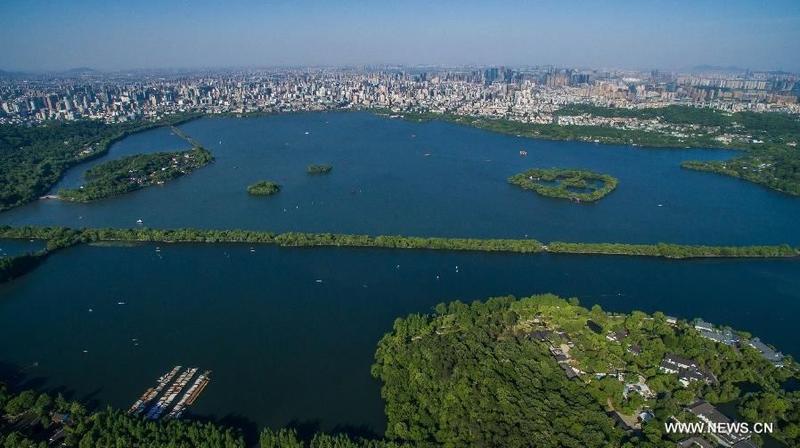 The 7th United Cities and Local Governments Asia-Pacific (UCLG ASPAC) Congress began on Wednesday in Surabaya, Indonesia.
The theme of the four-day congress, hosted by the Surabaya City Government and jointly organized with UCLG ASPAC, is "Innovation-Driven Development for Sustainable Cities".
In order to better promote the Belt and Road Local Cooperation (BRLC) Committee and showcase a good city image and company portrait of Hangzhou, a working group consisting officials and enterprises will participate in the congress.
Song Jingwu, vice-president of the Chinese People's Association for Friendship with Foreign Countries, Bernadia Irawati Tjandradewi, secretary-general of UCLG ASPAC, and Tri Rismaharini, mayor of Surabaya, delivered speeches during the opening day.
The BRLC Secretariat informed the participants of work report, and then representatives from Hangzhou enterprises such as Alibaba, Hikvision, Haixing Power, GoldCard and Zhefu Holdings, made statements at the conference.
The working group introduced the recent works of the committee. It has organized a series of exhibition highlighting the image of Hangzhou city. A Hangzhou City Image Booth was set up.
Along with the features of Hangzhou's cultural heritage such as West Lake silk umbrellas, it vividly showcases Hangzhou's historical period of "post-G20-Summit and pre-Asian-Games", and the new look of the comprehensive promotion of the Yangtze Riverside development and the active participation of the "Belt and Road" construction.
The BRLC was jointly initiated by the Hangzhou Municipal People's Government and the Chinese People's Association for Friendship with Foreign Countries in the framework of the "World City and Local Government Joint Organization" Asia Pacific. The secretariat is located in Hangzhou.
Till date, nearly 60 domestic and foreign local governments and organizations have become BRLC members.