Huawei launches Maimang 7 to target young customers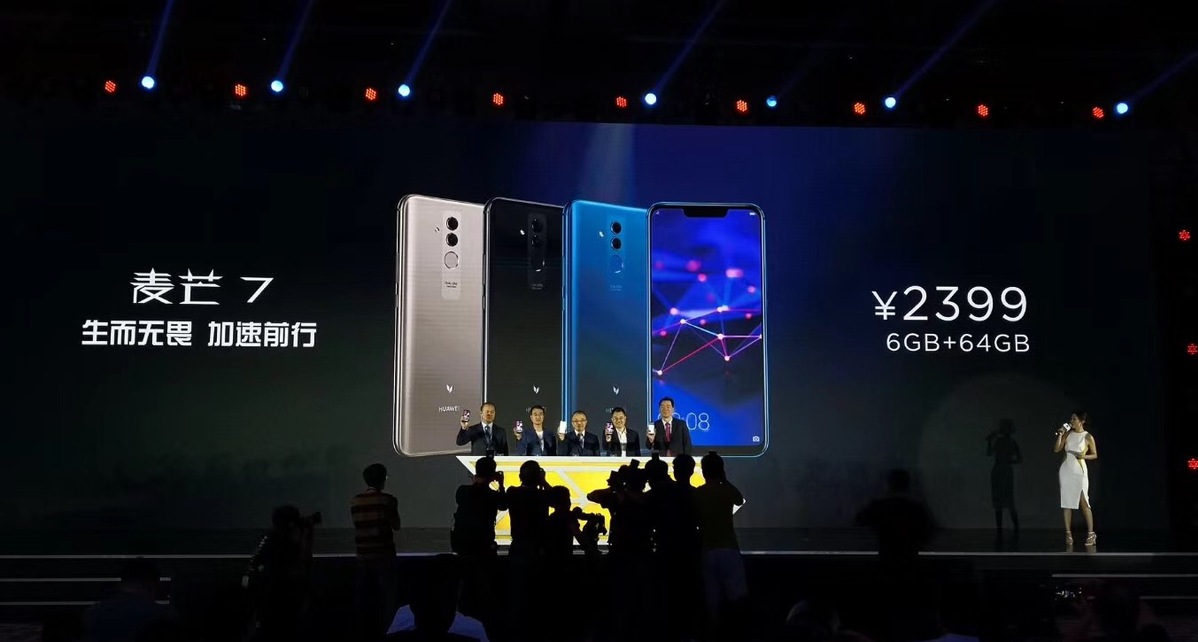 Huawei Technologies Co Ltd unveiled a new smartphone on Wednesday in partnership with telecom carrier China Telecom, as part of its broader push to better integrate augment reality technologies into handsets.
The new model, known as Maimang 7, comes with four cameras, with a front-facing 20-megapixel camera and a 2-megapixel camera. On the back there is one 24-megapixel camera and one 2-megapixel camera.
Such design enables Maimang 7 to integrate virtual content with the real world as seen through the phone's camera. It is also equipped with ARCore, a software development kit developed by Google that allows for AR applications to be created.
He Gang, president of smartphone business at Huawei, said priced at 2,399 yuan ($350), Maimang 7 is designed to target young, trendy consumers who are willing to embrace new technologies and designs.
Made of a polished metal frame with glass back, the new handset is equipped with a 6.3-inch display with a notch and it is powered by Kirin 710 processor developed by its in-house employees.Li Hua, general manager of terminal business at China Telecom, said its partnership with Huawei has yielded great results in the past years, and the two sides will deepen cooperation in the upcoming 5G era.