Pioneer neurosurgeon still probing brain's secrets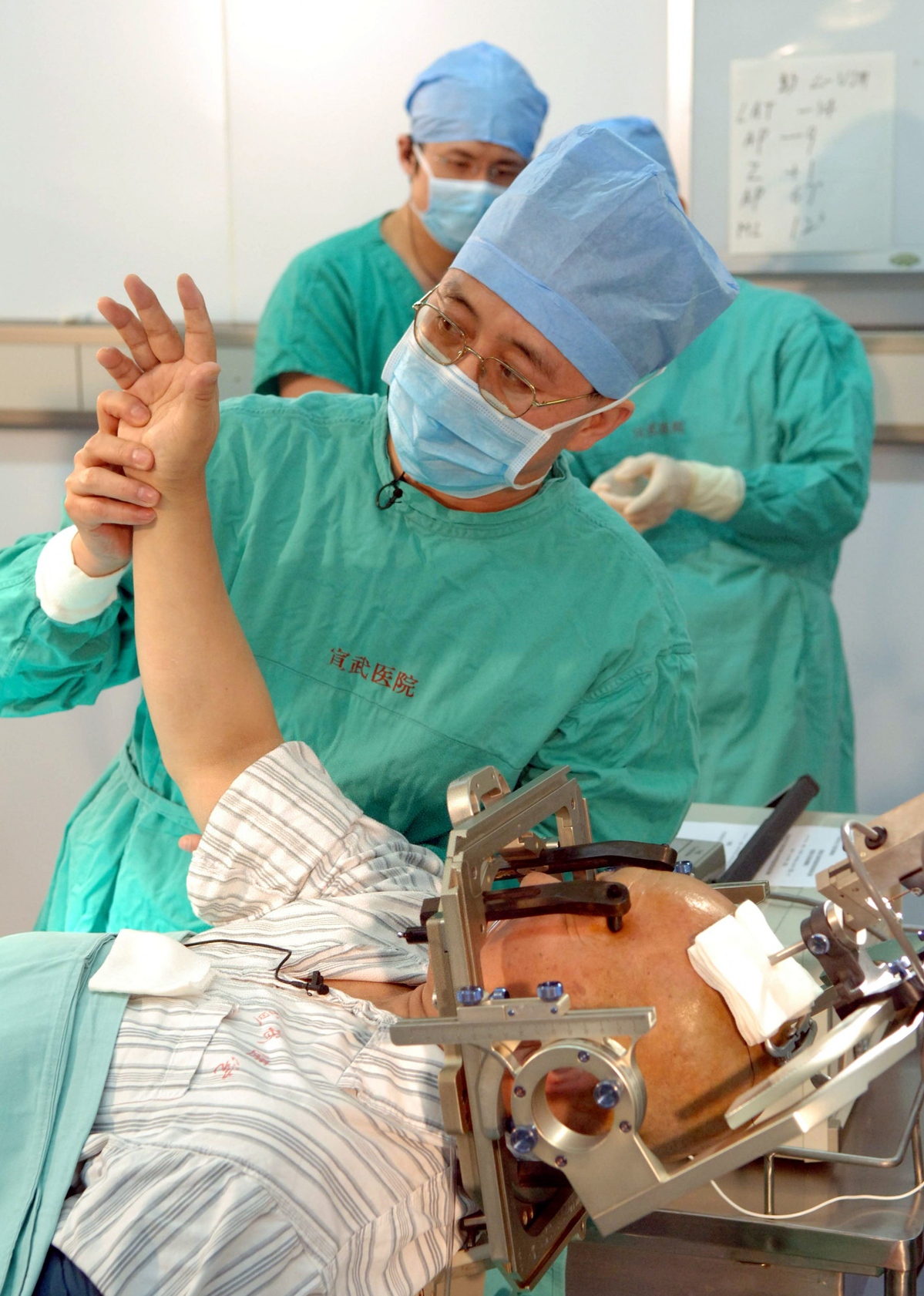 Passing on experience
Under Li's direction, Xuanwu Hospital opened the Beijing Institute of Functional Neurosurgery in 1998. The institute has now treated more than 100,000 patients and performed more than 20,000 operations.
Li is always considering new technologies. Stereotactic surgery has been mostly replaced by deep brain stimulation, a new method to treat movement and neuropsychiatric disorders by sending electrical pulses to targets in the brain through implanted electrodes.
For 10 successive years, the institute has ranked first in the world in the number of implanted neurostimulators
Li continues to explore new treatments.
"Whenever we treat a new disease, I do all the research work and carry out the operations at the initial stage. But after the surgical program is established and effective, I pass it over to my colleagues and students," he said.
He always shares his knowledge and experience. The institute has held 16 training sessions, attended by thousands of doctors from all over the country.
"Li takes the lessons every time, and many of the trainees have gone on to become pillars of their provincial-or city-level hospitals," said Lu Xiaoli, one of Li's colleagues.
Li said: "When I first returned from abroad, we were fighting alone. Even the name 'functional neurosurgery' was unheard of. A lot has changed over the years, and hospitals and medical schools around the country are eager to develop or expand their functional neurosurgery departments."
Now he wants to accelerate this progress. In the preface to his book Functional Neurosurgery, which was published this year, he estimated that more than 5 million neurological patients in China could benefit from proper and timely surgery.
"Such huge potential demand for medical services cannot be ignored, and neither can the historic opportunity to propel the discipline be missed," he wrote.
Li is now researching noninvasive surgery, and is even considering the utilization of artificial intelligence.
"A human brain has 60 to 70 billion cells. If each cell were a star, the brain would be as infinite as the universe," he said.
"I would like to take more adventures in it."