Pioneer neurosurgeon still probing brain's secrets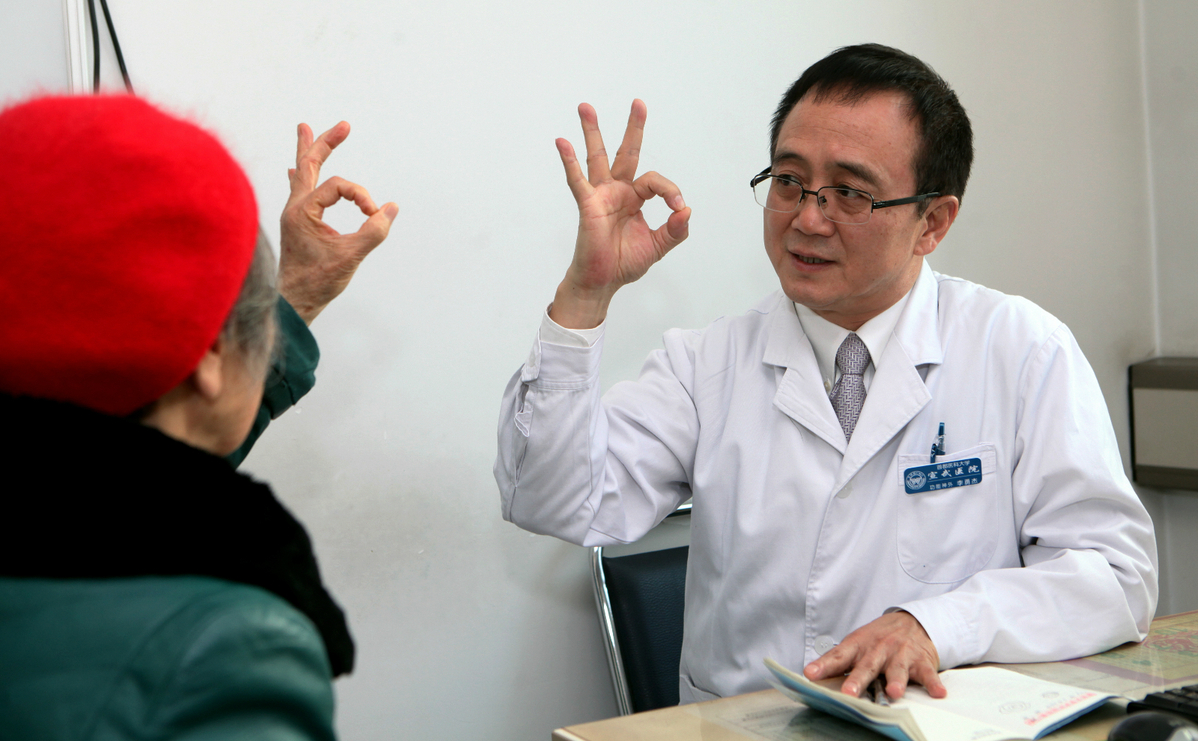 Choosing adventure
Li attributes his achievements to China's reform and opening-up policy, which allowed him to be adventurous and have a say on his own destiny.
Born in 1961 in Datong, in the northern province of Shanxi, Li grew up during the "cultural revolution" (1966-76). His father, labeled a "rich peasant"-a member of the "exploiting class" who had to be "remolded"-urged him to study hard during those chaotic days.
"I was timid and reticent; I had to grow up early, and it was lonely," Li said.
China resumed the gaokao, the annual college entrance exam, in 1977. Li was happy to see the nation starting to embrace "the spring of science", which valued education and knowledge.
Good grades gave him confidence. He came top in a provincial physics competition in high school. In 1979, he enrolled at the prestigious Peking University to study medical science.
"It wasn't really my choice. My mother wanted me to be a doctor," said Li, who took more than five years to agree that it was a worthwhile career. From then on, he was more aware of his inner voice at each decisive moment.
In 1994, Li, with a second degree, from Shanxi Medical University, gave up a steady job as a surgeon in Taiyuan, the provincial capital.
He then sold his allocated apartment-a much coveted asset under the housing distribution system-to pursue advanced studies at Johns Hopkins Hospital in Baltimore in the United States.
"When I was a graduate student, two teachers from the United States aroused my curiosity about the outside world. They were eloquent and open-minded, and the knowledge and techniques they brought to us were new and advanced," he recalled.
After China emerged from its long closure and began its reform and opening-up in 1978, many talented young Chinese went abroad to study to expand their horizons and better themselves.
At its peak in the 1980s and '90s, the TOEFL (Test of English as a Foreign Language) exam drew more than 100,000 students every year, because a pass was required for admission to universities and colleges in the US.
New ideas
At Johns Hopkins Hospital, Li first witnessed the marvel of stereotactic surgery when it was used to treat a woman with Parkinson's disease.
Just seconds after the surgery, her right hand stopped trembling for the first time in 10 years. She turned her hand over and over, and tears welled in her eyes.
"I determined then to master the technique," Li said.
In 1996, he joined the medical center at Loma Linda University in California, a leader in the stereotactic field. After more than two years, he finished his apprenticeship and also received his green card.
But rather than continue his successful life in the US, Li made an unusual decision-to return to China.
Work and living conditions in China lagged far behind developed countries in the 1990s.
More than 70 percent of Li's classmates from Peking University had gone abroad, but only two returned.
"I had no hesitation, as I preferred challenges. In the United States, I could foresee my life after retirement," Li said. "I would have regretted missing all the changes in China, which was developing at such a great speed."