Maradona to be new head coach of Mexican second division team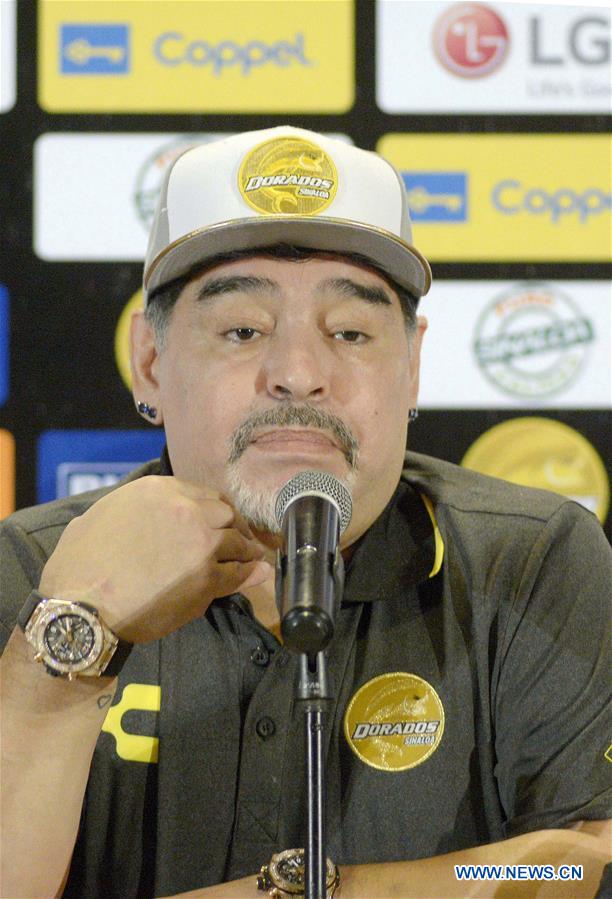 CULIACAN, Mexico — Argentine soccer legend Diego Maradona said Monday he has left his off-the-pitch issues behind as he was formally introduced as the new coach of Mexican second-tier club Dorados de Sinaloa.
Visibly jovial during a news conference at a luxury hotel in the Sinaloa state capital, Culiacan, Maradona assured Dorados fans that he didn't come to Mexico for a vacation.
"We are all judged and we think we have the word of truth, but how many people are there here who do worse things than us and don't end up in any newspaper?" Maradona said. "I came here to work, and I came to give my heart."
Maradona surprised the international soccer world last week by signing a deal to manage Dorados, which is in the lower half of Mexico's second division. The 57-year-old has publicly struggled in the past with drug and alcohol addiction, and analysts criticized his choice of club in a city considered the heart of the Sinaloa cartel, one of Mexico's most powerful drug smuggling gangs.
But Maradona said his partying days are in the past.