Hiddink has his work cut out with U21s
Guus Hiddink has been hired as head coach of China's under-21 soccer team, tasked by the Chinese Football Association with improving the squad's quality and confidence ahead of the 2020 Tokyo Olympics.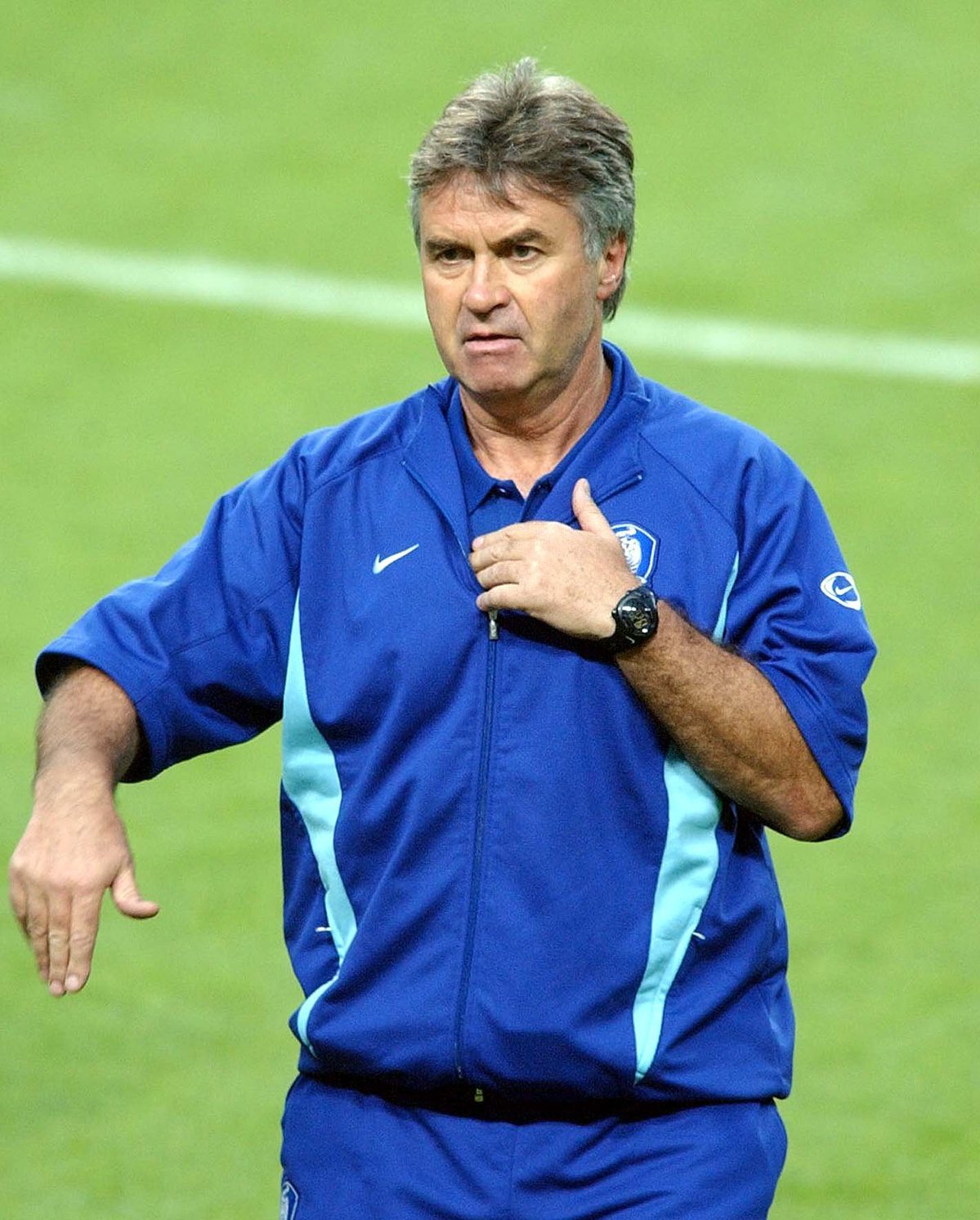 Announcing the 71-year-old Dutchman's appointment on Monday, the CFA said: "To prepare for the 2020 Tokyo Games, Hiddink has been appointed as head coach of China's under-21 soccer team and will officially lead the team for training and competition, beginning in October.
"The majority of the under-21 team is mainly formed by players who are born in 1997. In the days to come, under the leadership of Hiddink and his coaching team, the under-21 boys will pursue their Olympic dreams."
With Japan hosting the Games, there are only three spots available for Asian teams. Those places will be filled after the Asia U23 Championship in January 2020. Qualification for that tournament takes place in March.
Hiddink got a head start on his new position by watching the U21s at last week's Four Nations Tournament, which saw Uzbekistan go undefeat-ed while host nation China finished runner-up.
Hiddink told Dutch media "there is lots of work to be done" and the team's performance was far from satisfying. He also said that only four or five players matched his standard and many others had obvious weaknesses in skills and conditioning.
Hiddink has just six months before the Olympic qualifiers to whip his team into shape, while many rival squads from the region competed and gained experience at the Asian Games, where China was represented by the U23 squad.
According to Chinese media, Hiddink, who is famous for helming South Korea to the semifinals of the 2002 World Cup and taking Australia to the last 16 four years later, will be paid around $4.7 million a year after taxes.
Hiddink, whose most recent job was as an interim head coach with English Premier League side Chelsea, is not the only big-name foreign coach here. Italian World Cup winner Marcello Lippi has been in charge of China's senior side since 2016, although the team failed to reach the World Cup in Russia and remains 75th in the FIFA rankings.