Nation helps others restore heritage sites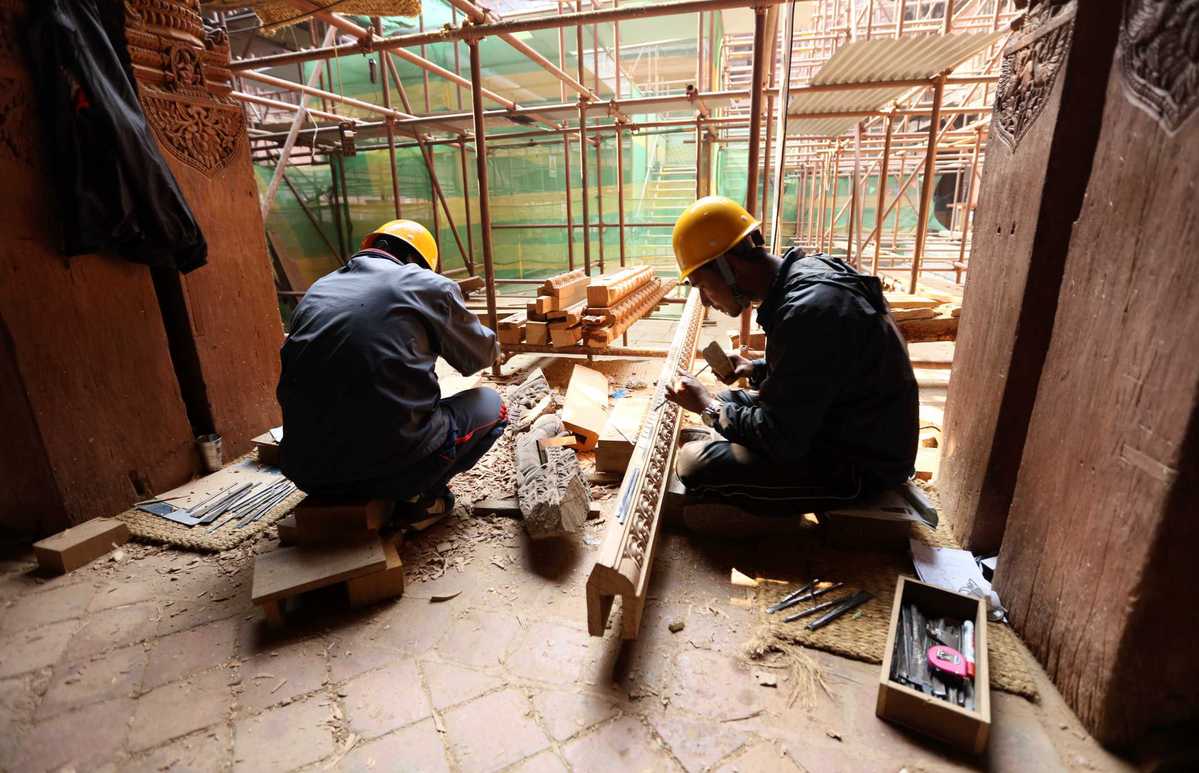 Chain of programs
Xie Bing, director of the International Communication Department at the State Administration of Cultural Heritage, said China has conducted eight foreign aid programs for the preservation of cultural relics in six countries, and 15 joint archaeological programs in 12 countries by the end of last year.
"We've formed a relatively complete chain of programs in neighboring countries," Xie said. "These programs will strongly support cultural communication under the framework of the Belt and Road Initiative. Cultural heritage is now a crucial part of diplomacy."
Chai agrees that such programs are the best way to build ties between Chinese people and their foreign counterparts.
"It's real people-to-people connectivity, as advocated in the Belt and Road Initiative," Chai added. "And it's not necessary to win acclaim by spending huge sums of money."
For the restoration of Chau Say Tevoda, about $2 million was spent, and 40 million yuan ($5.9 million) was allocated by China's Ministry of Commerce for the Ta Keo project.
"It may be only one tenth of the money spent on building a road or bridge overseas," Chai said. "But we can win people's hearts more easily because cultural relics are close to people's emotions.
"When China builds infrastructure overseas, there are often some comments coming from the West about ideological stereotypes. However, we're not criticized, because protection of cultural heritage is a common spirit that transcends any ideological dispute."
Yuan is pleased that APSARA has given the Chinese team a three-story building as a permanent office for projects at the Angkor complex. Many academy staff members rent rooms from local residents during their long stays there.
"Completion of restoration is not the end of the job," Yuan added. "Local people's livelihoods have to be taken care of, such as the development of tourism."
The design of tourist routes has been considered in the restoration of Ta Keo. For the Basantapur Tower restoration, Yuan said efforts will also be made to improve regular exhibitions of artifacts in the palace.