Carmaker taps growing off-road vehicle culture
Share - WeChat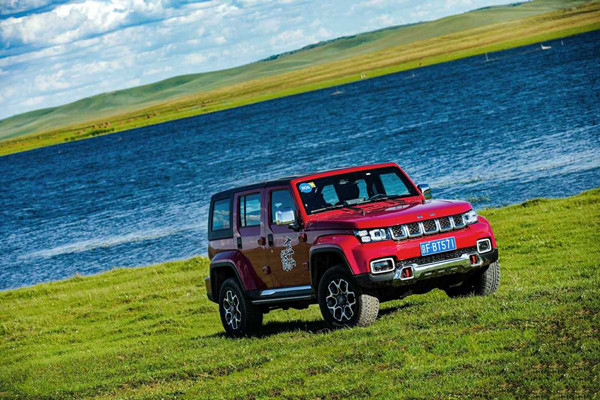 Beijing Automotive Group Co Ltd is building a 400-hectare themed town in Beijing to tap into China's growing off-road vehicle culture via experiential marketing.
The town is due to open in the capital's northeast Shunyi district in 2019, offering thrill-seekers a chance to try out off-road racing.
BAIC is currently expanding its product mix by introducing off-road vehicles, aiming to meet increasing demand for extreme sports experiences. Last year, BAIC's off-road vehicle sales doubled year-on-year.
"In the future, competitiveness will depend on culture," said Xu Heyi, chairman of the group.
He said that after years of strong results, culture will now empower the group to achieve further growth, as BAIC will strengthen experience-based marketing for off-road vehicles, vigorously promote off-road culture and heighten brand loyalty.
BAIC's dealers have already built more than 20 off-road bases, laying a solid foundation for popularizing off-road culture, according to the company.
Data from Intelligence Research Group shows that the average age of automobile consumers in China is becoming increasingly younger. The average customer today prefers exciting and high-performance driving experiences that incorporate scenery and adventure. More buyers are choosing versatile vehicles with off-road capabilities over sedans.
According to the China Association of Automobile Manufacturers, passenger car sales reached 24.72 million vehicles in 2017, up 1.4 percent on the previous year. In the same period, SUV sales climbed 13.3 percent while sedan sales dropped 2.5 percent.
McKinsey and Co, a global management consulting firm, predicted that by 2022, half of the cars sold in China will be SUVs.
"While the recent resurgence in sales represents one of the most dramatic shifts in China's automotive market, a variety of other factors are at play that will drive even more profound changes in the industry over the coming years. Perhaps the biggest of these changes involves the transformation taking place among car buyers," said Wouter Baan, associate partner in McKinsey's Beijing office.
"Increasingly savvy and sophisticated, today's auto buyers demand more digital features and are growing increasingly unhappy with the traditional dealer experience. The emergence of this more demanding segment of car buyers is reshaping the car industry," Baan said.
To avoid fierce price wars in the market segment, domestic automobile players are launching more premium vehicles to improve their margins. However, it remains too early to tell whether such strategies will convince car consumers to buy their products in a segment filled with well-established international brands, said the McKinsey report.