Chinese automakers going abroad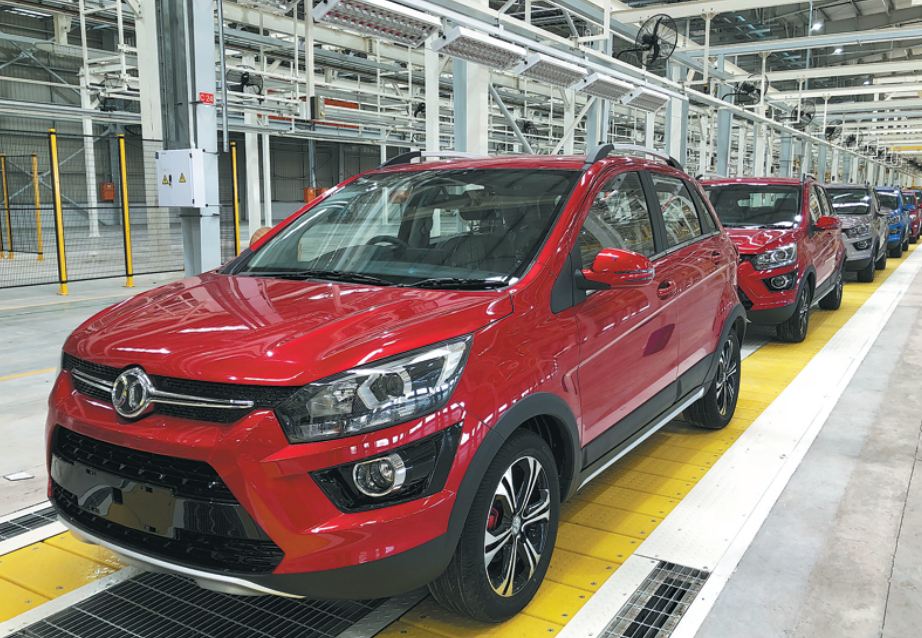 Brands establish overseas bases and boost exports as domestic sales growth slows
With cars assembled in Mexico, trucks manufactured in India, and SUVs and light trucks delivered to other Southeast Asian countries from its Ruili manufacturing base in Yunnan province, Beijing Automotive Group Co Ltd, or BAIC Group, is building itself a solid reputation for products that are inexpensive and easily serviceable.
Xu Heyi, president of BAIC Group, one of China's top five automakers, said Chinese vehicle manufacturers used to rely on easy money from joint venture brands. But now they are shifting their focus to overseas markets, as growth in the domestic market has more or less bottomed out, he said.
BAIC has subsidiary joint-venture companies including BAIC Hyundai Motor Co and Beijing Benz Automotive Co.
It officially opened a manufacturing facility in South Africa in August, with an annual production capacity of 50,000 vehicles by the end of 2019. Trial production had started earlier, with the first batch of cars rolling off the assembly line on July 24.
Located in shipping hub Port Elizabeth, the plant is a joint venture between BAIC and South Africa's state-owned Industrial Development Corp, a financial company providing capital support for the country's companies and investment projects.
"Continued investment in infrastructure will be key to the group's sustained growth in Africa over the next decade, as consumers there are keen to buy easily serviceable and inexpensive vehicles," Xu said.
With a planned total investment of $800 million, the facility will start scale operations in the fourth quarter of this year.
Xu said the plant's first phase has generated 1,540 jobs already, with 90 percent of them filled by South Africans. The factory is expected to create 2,500 more jobs in the upstream and over 15,000 direct and indirect jobs in the downstream upon final completion late next year.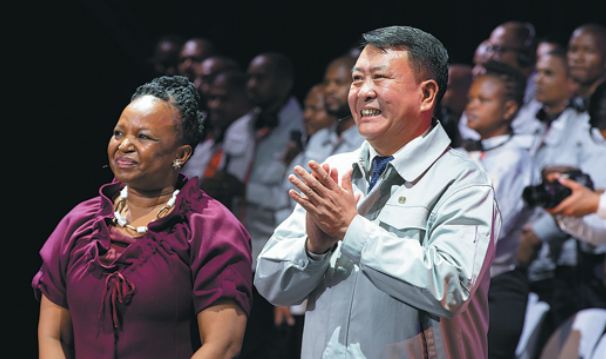 BAIC aims to supply automobiles, including passenger vehicles, SUVs, pickups and light trucks made in the manufacturing facility not only to the South African market, but to the whole of Africa in the long run. Its focus will be on fast-growing markets such as Nigeria, Cameroon, Egypt and Algeria.
Equipped with an automated production line, the plant will offer both right-hand-drive and left-hand-drive vehicles for different African markets.
Construction of the factory, located in the Coega Special Economic Zone, started in August 2016. It is scheduled to assemble, paint and weld vehicles by the end of next year. Up to 60 percent of the vehicle parts and materials used there will be sourced from South African suppliers.
Beijing-based BAIC Group employs over 130,000 staff worldwide and has built more than 20 plants, and research and development centers in Mexico, India, Japan, the Netherlands, Spain, Germany, Italy and the United States. It sold 2.51 million vehicles globally in 2017, netting 470.3 billion yuan ($68.9 billion) in revenue.
The group plans to sell 300,000 vehicles by 2020 in overseas markets through its sales networks in over 80 countries and regions.
"The auto market is usually seen as a barometer of the macroeconomy, as it reflects the scale of GDP, consumption power, regional trade and the development of industrialization, as well as infrastructure development," said Dong Yang, executive vice-president of the China Association of Automobile Manufacturers.
He said Japanese automakers have had an established presence in the global markets for several decades, so customers in many parts of the world have high standards and expectations for vehicles. Chinese carmakers should build factories in suitable markets instead of only exporting them, Dong said.
Similar to BAIC, Chinese automakers including Shanghai-headquartered SAIC Motor Corp, Chongqing Lifan Group Co and Great Wall Motors Co Ltd have all been boosting their overseas sales.
China exported 891,000 vehicles in 2017, up 26 percent year-on-year, according to the Beijing-based China Association of Automobile Manufacturers. The exports included 639,000 passenger cars and 252,000 commercial vehicles.