Last stand of the great green peacock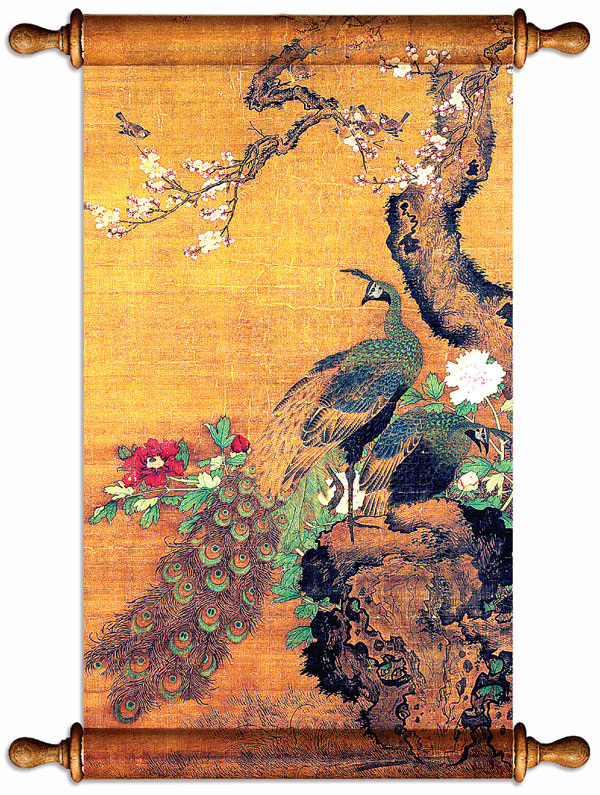 A researcher's efforts in successfully finding a threatened species' hidden haven gives it a better chance of surviving
It was a single feather in the palm of Gu Bojian's hand that got him going. That feather, he realized, was from a green peacock, an endangered species once found throughout China and culturally well known but that it is now on the verge of extinction.
That, of course, means that very few Chinese will have ever laid their eyes on this magnificent bird.
Gu's intriguing encounter with that feather in 2013 piqued his interest and resulted in him becoming a frequent visitor to a remote corner of Yunnan in southwestern China to this day. His mission: to find a well-hidden, secluded haven in which he reckoned the green peacock must be making its last stand.
In 2013 when he came across the feather, Gu was a researcher at the Xishuangbanna Tropical Botanical Garden, a research institute that is part of the Chinese Academy of Sciences, in Xishuangbanna, Yunnan province. Carrying out field research for his master's degree, he reached the Luzhi River valley, 200 kilometers from the provincial capital, Kunming.
Gu is also an amateur wildlife photographer and bird watcher and often asked local farmers about birds there.
"The farmers told me that there were still 'old peacocks' living in the area," Gu, 28, says. "I wasn't convinced until they brought me a feather of the species that they had found not long before."
Gu was aware of the green peacock and that it was endangered but he had never seen one before.
"These things are so hard to find that a lot of really experienced bird watchers had thought that in the wild in China they had died out," Gu says, holding the peacock feather in his hand. So he was immediately intrigued with the area.
As Gu carried out research on plants there he also spent a lot of time looking for evidence of green peacocks.
There he ventured into river valleys unspoiled by roads and was surprised not long later to find a large area of well-preserved monsoon forest that stretched more than 80 km along the Luzhi River and its mainstream Honghe River.