Solar plant to cut energy costs, boost supply in Argentina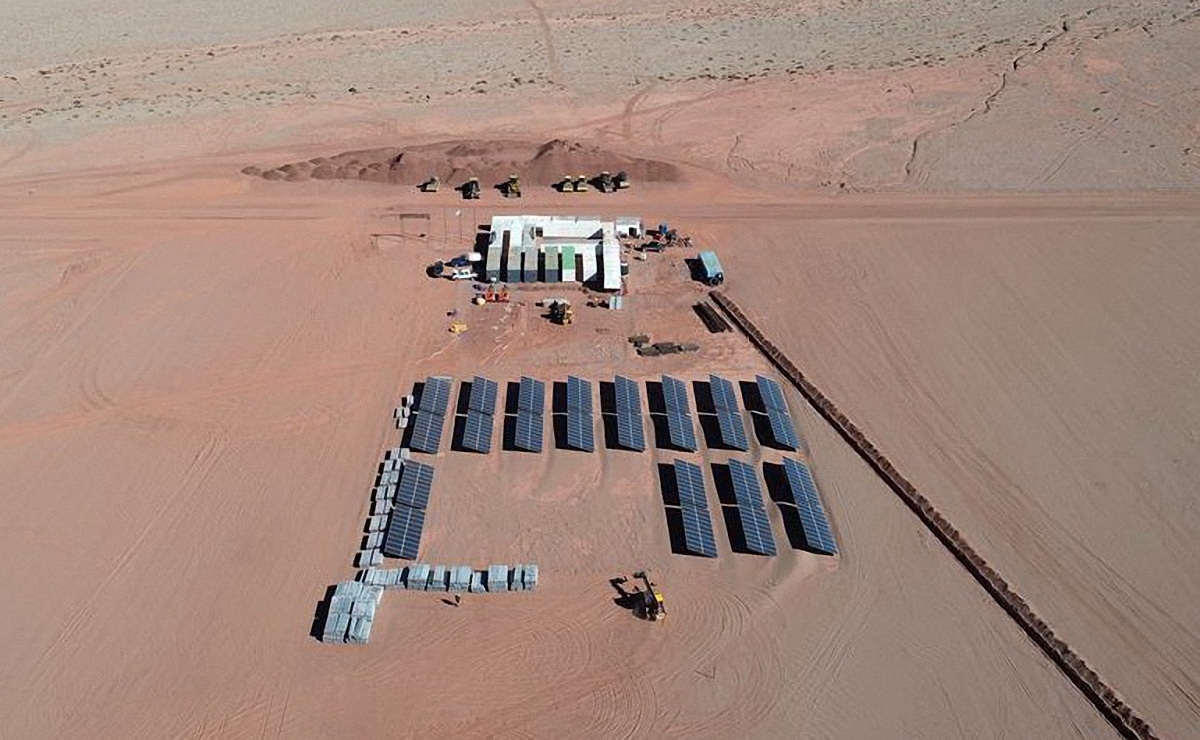 SAN SALVADOR DE JUJUY, Argentina - Atop a remote mountain peak in northernmost Argentina, workers have laid the groundwork for a Chinese-financed solar-power plant.
They were working with the Shanghai Electric Power Construction Co for the project located 4,000 meters above sea level near Cauchari, a town in the province of Jujuy, which borders Chile and Bolivia.
The plant is ideally positioned to capture sunlight via three solar parks and is expected to cut both energy costs and carbon dioxide emissions by at least 325,000 metric tons, and help boost clean energy and drive development in this far-flung region.
"All the energy produced by the new solar parks will go to the national power grid," said Micaela Goni, general manager of Talesun Energy Argentina, the company that is developing the project.
The Jujuy provincial government signed an agreement with SEPC in mid-2017 to help increase the province's revenues and provide power to isolated highland communities.
"Jujuy is going to sell the energy to the national government and ... following this example, Jujuy is already developing small solar parks in more distant small communities throughout Puna," Goni said, referring to northern Argentina's desert plateau region.
Residents of these towns and villages are not only benefiting from the employment opportunities provided by the Chinese-Argentine joint project, but also from a stable energy supply, which will reduce local migration to the country's capital city of Buenos Aires and other major cities.
Being built in stages, the 243-hectare solar plant will generate 750,000 megawatt hours in its first year of operation, with a life span of 25 years. The solar panels are expected to be installed by March 2019, with the facility being operational by the fall of 2020.
The solar project and other infrastructure projects in Argentina and the rest of Latin America are an extension of the China-proposed Belt and Road Initiative.
"In this project, China has been there every step of the way ... to accompany Argentine professionals and those from other countries who are spearheading the project. We have formed a great Chinese and Argentinian team," Goni said.
Jorge Delgado, a civil engineer with the Spanish-Argentine company TSI, which is also involved in the project, stressed the need to move away from polluting fossil fuels and develop more clean energy.
"This is the future. We are eliminating a good amount of polluting carbon dioxide and have to go after alternative renewable energy sources," said Delgado.
"We have the right conditions, the best conditions worldwide, and I think that is what we have to bet on for the future of our children," Delgado added.
The solar power plant calls for an investment of $390 million, with 85 percent financed by China and the remaining 15 percent from Jujuy's provincial government.
Once the plant is in full swing, it is expected to generate some 1,500 direct and indirect local jobs.