Belt and Road Initiative: Trade in goods exceeds $5t in 5 years
Share - WeChat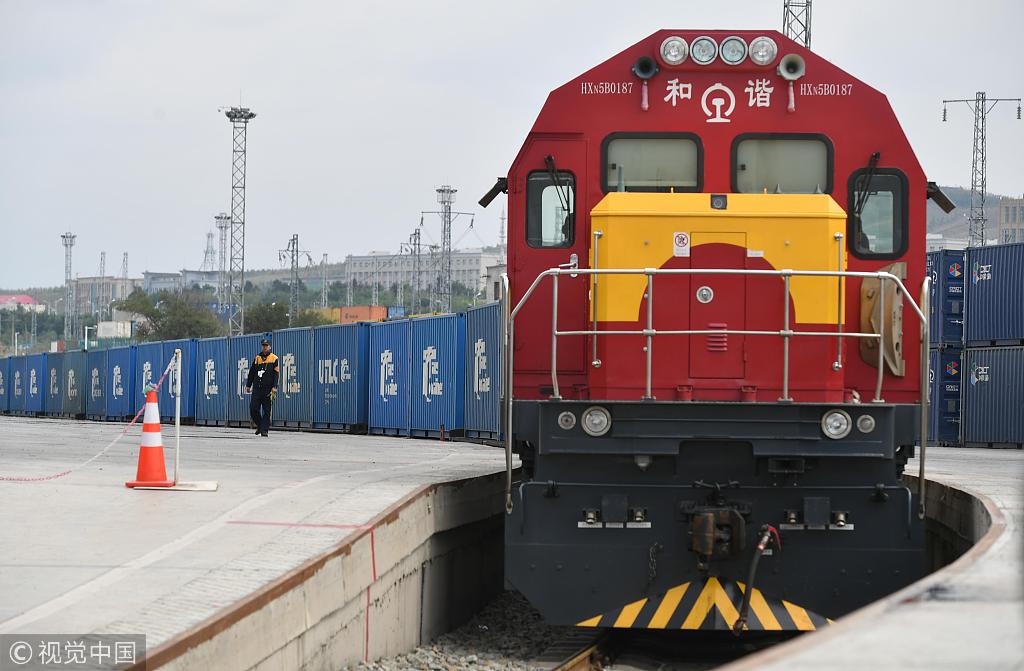 By June 2018, trade in goods between China and countries involved in the Belt and Road Initiative surpassed $5 trillion in the past five years, with an average annual increase of 1.1 percent, according to a press release of the State Council Information Office on Monday, People's Daily reported.
Total investment in economic and trade cooperative zones in these countries reached $28.9 billion, and generated 244,000 local jobs and tax revenue of more than $2 billion, making China the largest trading partner of the 25 countries.
Since China proposed the Belt and Road Initiative five years ago, the country's direct investment to countries along the route grew 7.2 percent in average annually, with newly signed foreign contract amount surpassing $500 billion.
Besides financial investment, major projects are also underway, with many of them bearing successful fruits. The Madaraka Express, connecting the Kenyan port of Mombasa with Nairobi, started operation on May 30 last year. The Addis Ababa-Djibouti Railway, connecting Ethiopia with Djibouti, began operation on Oct 5, 2016. The China-Thailand railway, connecting Kunming and Bangkok, has also started construction and is expected to be completed by 2021.
Chinese enterprises established 82 economic and trade cooperative zones in countries along the route in the past five years, attracting 3,995 companies to the zones.
The country has signed or upgraded five free trade agreements with 13 countries along the route, and is accelerating expanding a high-standard free trade network covering Belt and Road countries and serving the whole world.