Beauty of Miao ethnic group to be displayed in Beijing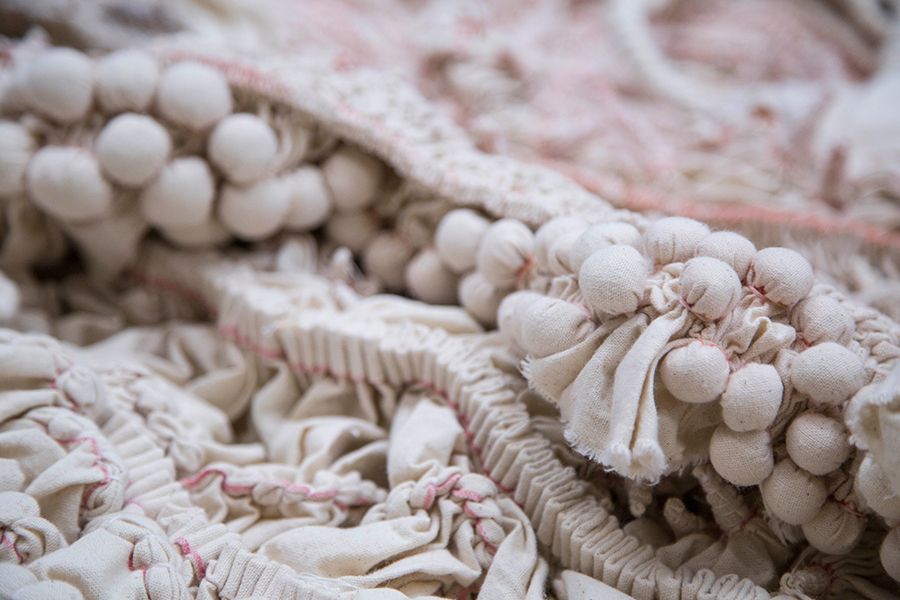 Over the last two years, Wu Jian'an, a Beijing artist and teacher at the Central Academy of Fine Arts, has been leading his students to travel extensively around Guizhou, a province of China famous for its ethnic diversity.
During these trips, the students were exposed to the rich cultural traditions passed down through the generations, especially those of the Miao ethnic group.
Their works inspired by these fruitful trips will be displayed at two upcoming exhibitions in Beijing, both titled Where Worlds Weave. The first show will open at the Today Art Museum on Sept 8, while the other will take place at Prince Kung's Palace Museum on Sept 23.
The works being shown introduce the rich variety of Miao culture — their music, embroidery, cuisine and sacrificial ceremonies — to urban audiences, while the artists' contemporary interpretation of these traditions also give them a second life.