Splendor of the Tang Dynasty on tap at the national museum
Share - WeChat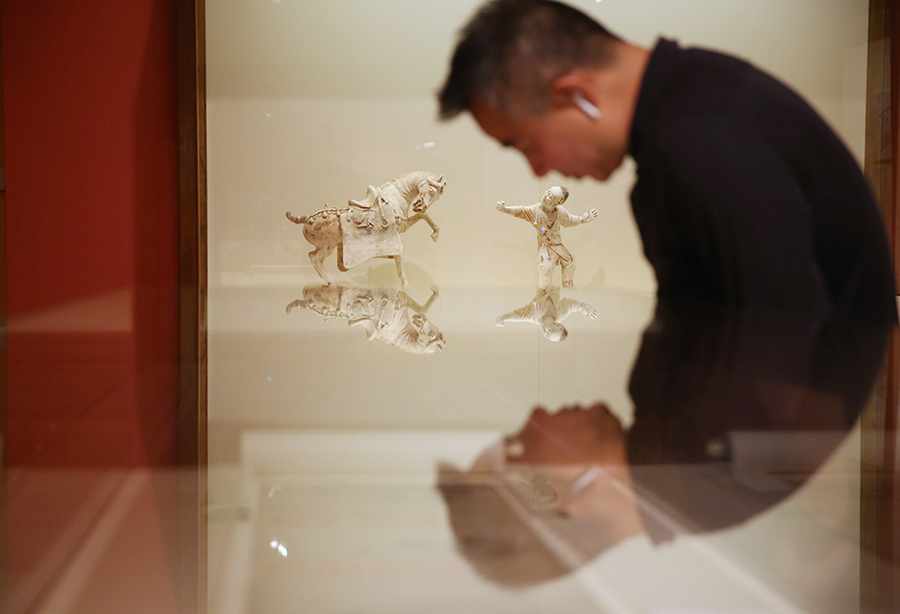 The glorious art and culture of the Tang Dynasty (618-907) has recently been a popular theme for exhibitions both at home and abroad.
The ongoing The Grandeur of Tang at the National Museum of China puts together some 120 objects of the great era from the collections of nine museums and cultural institutions around Shaanxi province, the former site of the imperial capital, Chang'an (today's Xi'an).
The exhibition tells the story of Tang's prosperity from five different angles: how prominent civil and military officials worked together to maintain the empire's stability; the splendor of the royal collection which shows highly developed handicrafts and luxurious life styles of high society; the graceful and free fashion style of upper-class women and their role in society; and the cultural diversity and social inclusion of different ethnicities and religions.