Koji Kinutani retrospective reflects a life rich in color
Share - WeChat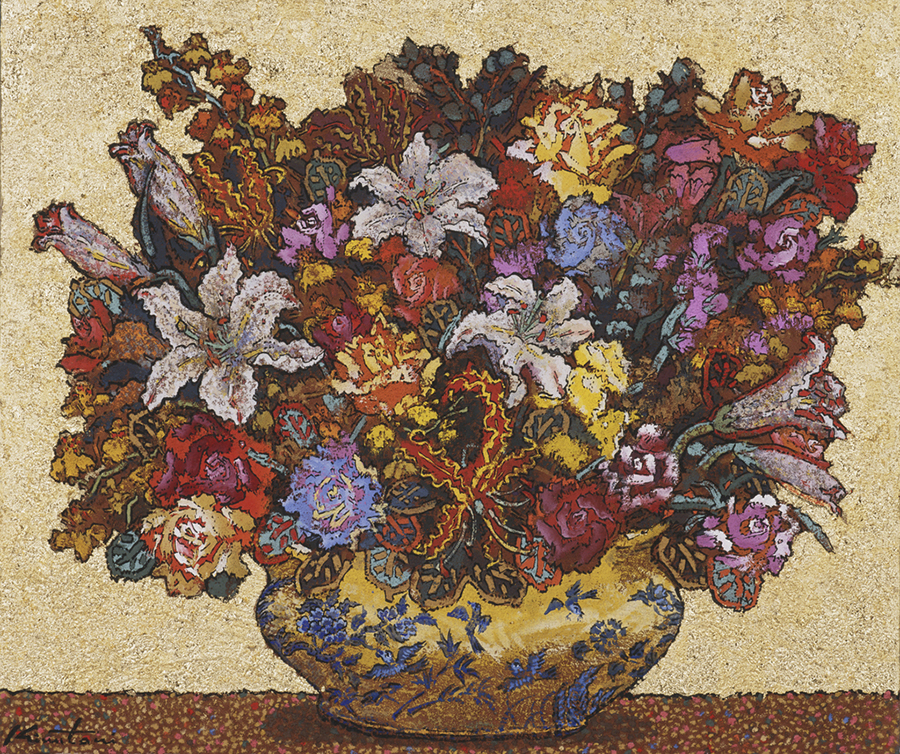 Japanese artist Koji Kinutani's paintings show his intensive studies of the artistic traditions of Japan, China and Italy.
The Nara-born artist was deeply immersed in the historic and cultural surroundings of the ancient Japanese capital where he was raised.
He traveled to several Chinese cities, including Xi'an, Dunhuang and Kaifeng, to study their cultural heritage. He also studied Italian frescos, which helped him diversify his style.
The 75-year-old's eponymous exhibition, now running at Tsinghua University Art Museum through Sept 23, shows dozens of his paintings using his rich color schemes since the 1960s.
The exhibition marks the 40th anniversary of the signing of the China-Japan Treaty of Peace and Friendship.