Federer stunned by 55th-ranked Millman in US Open 4th Round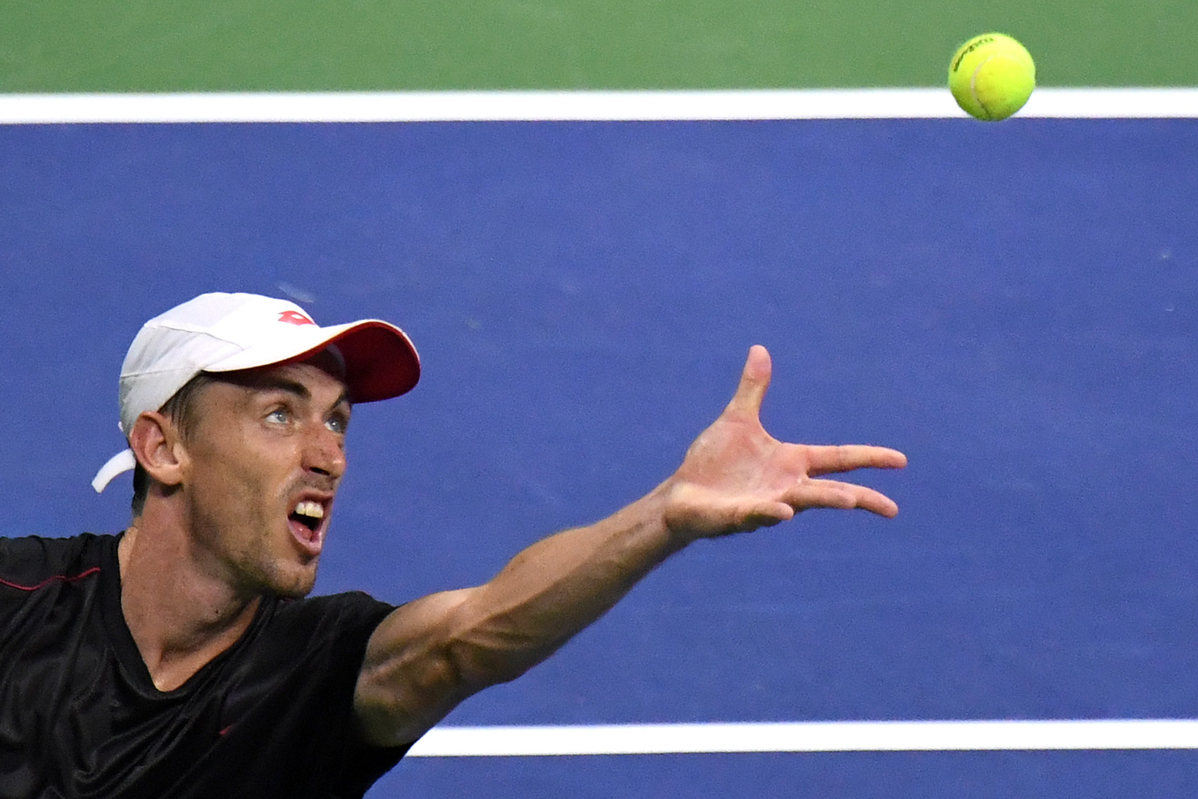 In the fourth set, he went up a break at 4-2, yelling "Come on!" and getting all of those rowdy spectators in their "RF" gear on their feet, prompting the chair umpire to repeatedly plead for silence. But Federer uncharacteristically got broken right back with a sloppy game, most egregiously when he slapped what should have been an easy putaway into the net.
And then there was his serve.
In the final tiebreaker, he double-faulted twice in a row.
The first obvious signs of trouble for Federer came far earlier, in the second game of the second set. He started that 15-minute struggle by missing 18 of his initial 20 first serves. While he eventually held there, he needed to save seven break points along the way. It was clear the 37-year-old Federer was not at his best.
Maybe the 75 percent humidity played a role. Millman's big rips on groundstrokes didn't help matters. As the unforced errors mounted — Federer would finish with 77, nearly three times as many as Millman's 28 — Federer's wife, Mirka, couldn't bear to look, placing her forehead on her hands in the guest box in the stands.
Federer hung his head at a changeover, a little black fan pointed right at his face, but nothing seemed to make him feel like himself.
Hours before, Djokovic left the court for a medical timeout — the second time during the tournament he's sought help from a doctor because of harsh weather — during what would become an otherwise straightforward 6-3, 6-4, 6-3 victory over 68th-ranked Joao Sousa of Portugal.
"I'm not 21 anymore. That was 10 years ago. I still don't feel old. But at the same time, there is a little biological clock that is not really working in your favor," Djokovic told the crowd afterward. "Sometimes, you just have to survive."
He reached the quarterfinals for an 11th consecutive appearance in New York as he bids for a third US Open championship and 14th Grand Slam trophy.
The other quarterfinal on the bottom half of the draw will be a rematch of the 2014 US Open final: No 7 Marin Cilic against No 21 Kei Nishikori.
Cilic, who beat Nishikori four years ago for his only major title, was a 7-6 (6), 6-2, 6-4 winner against No 10 David Goffin, while Nishikori advanced by defeating Philipp Kohlschreiber 6-3, 6-2, 7-5.
AP