HK receives 29 applications for virtual bank licenses
Share - WeChat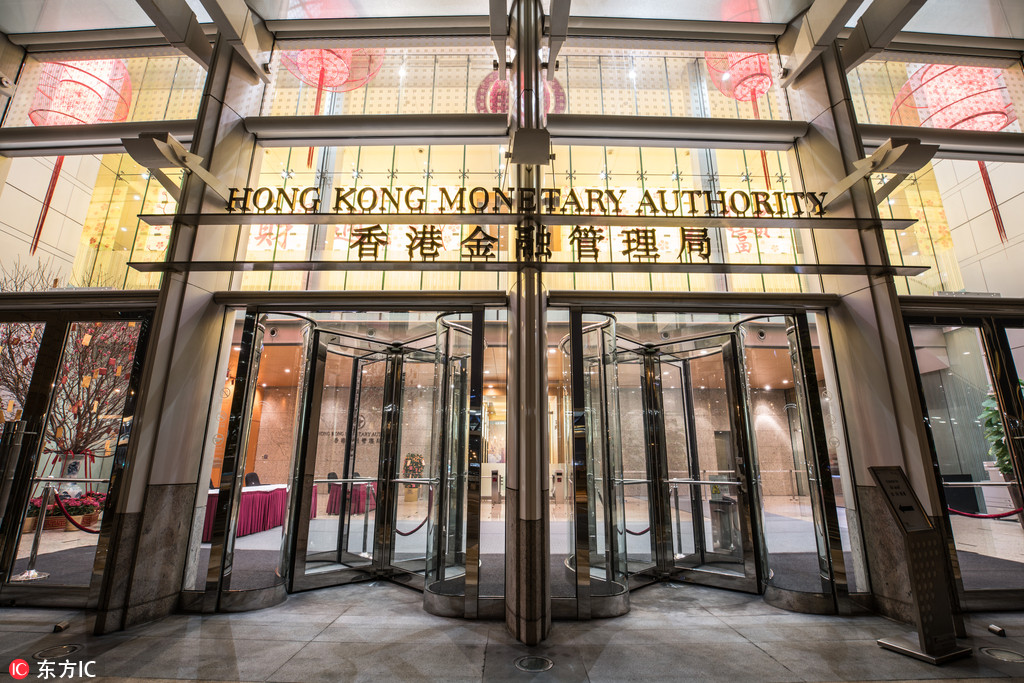 The Hong Kong Monetary Authority (HKMA) has received a total of 29 applications for the virtual bank licenses as of 5pm on Friday, the deadline for the first batch of applications, according to media reports.
Some of the applications are nearly complete and have already finished the relevant vetting and approval processes, tech media All Weather TMT reported.
The number of virtual bank licenses issued as the first batch might be 8 to 10 as the HKMA said it will issue the licenses at the end of this year or in the first quarter of 2019, according to the report.
Standard Chartered Bank, online lending services provider WeLab, Zhong An Bank, HKT Payment, Airwallex and Sequoia Capital China are some of the confirmed applicants, a report by South China Morning Post said.
In addition, tech companies or financial institutions including Tencent, Ant Financial, JD Finance, Zhong An Insurance, Xiaomi, Ping An Insurance and HSBC Hong Kong reportedly applied, but they have not commented on the reports.
Hong Kong has accelerated its steps on developing fintech in recent years by promoting mobile payment and quick payment systems as well as encouraging establishing virtual bank, introducing fintech power from the Chinese mainland, releasing restrictions on non-financial institutions and promoting inclusive finance, All Weather TMT reported.
The final number of the first batch of applications is fewer than HKMA's previous estimate of more than 50.
A HKMA spokesman said on Friday as a lot of applications were submitted over the two days before the deadline, it will take time for the HKMA to assess if they are in order, China Morning Post reported.
After the deadline of Friday, interested parties could still file the application but they would not be included in the first batch of processing, the spokesman said.
The HKMA announced its intention to encourage virtual banking in Hong Kong last September, and in a revised Guideline on Authorization of Virtual Banks announced by the HKMA on May 30, it defined a virtual bank as "a bank which delivers retail banking services primarily, if not entirely, through the internet or other forms of electronic channels instead of physical branches".
A key objective of introducing virtual banks in Hong Kong is to help promote financial inclusion by leveraging on these banks' IT platforms that would lower the incremental cost of taking in additional customers, the HKMA said, according to the guideline.