Empresses of Qing Dynasty exhibition opens in US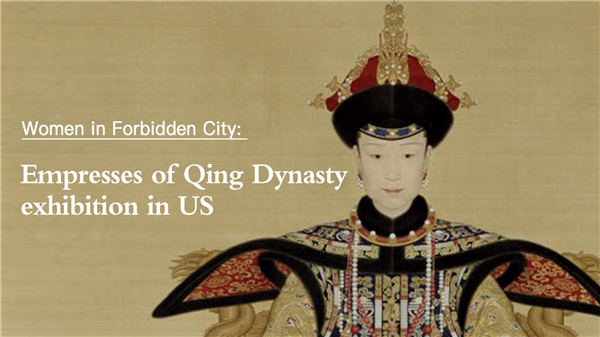 An exhibition exploring the role of empresses of China's last dynasty, the Qing Dynasty (1644-1912), opened recently at the Peabody Essex Museum (PEM) in Salem, Massachusetts.
Nearly 200 spectacular objects from the Palace Museum, once known as the Forbidden City, also home to the empresses, are on display at the exhibition which runs until next Feb 10.
The display is mainly about three empresses, including Empress Dowager Chongqing, who is honored as the Sage Mother after her son Qianlong Emperor inherited the throne; Empress Xiaoxian, Qianlong Emperor's beloved wife; and Empress Dowager Cixi, one of the most powerful women in Chinese history.
As the wives of the emperors, the empresses were the most powerful women in ancient China. However, their time in the palace and their roles in shaping politics, art, religion and even the Chinese history were often underestimated.
Only a few traces could be found in the historical records about the elite group of women. That added some mystique to the women, who enjoyed supreme privilege, status and wealth living at the heart of power in ancient China.
"Despite the stringent palace rules that kept them largely away from public view, these empresses led remarkably complex and inspiring lives," said Daisy Yiyou Wang, PEM's curator of Chinese and East Asian Art.
"This exhibition is thrilling in that it opens a silent yet colorful book about how these women helped shape the course of history."
The relics on display include imperial portraits, jewelry, garments, Buddhist sculptures and decorative art objects, from which the lives of the empresses could be imagined.