Italian filmmakers should join forces with China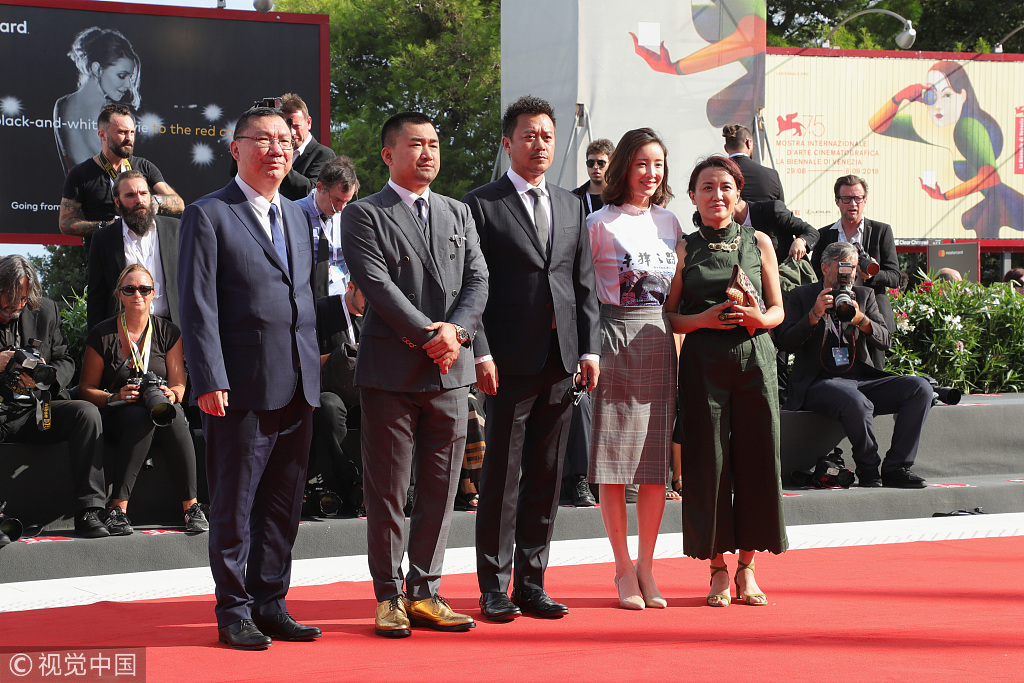 VENICE - Italian filmmakers and producers should join forces with China, where audiences are growing and the market is booming, film industry professionals said at a Sino-Italian Co-Production Forum held Saturday at the Venice Film Festival.
"In a co-production you have to find shared cultural elements, the shared visions and human experiences that makes something work as a great story and as a great movie," said Ellen Eliasoph, producer of Zhang Yimou's Ying (Shadow).
The movie will screen in Venice on Sept 6.
"Many of the movies that are coming out of China now that are really popular are co-productions, but they are not advertised as such," she added.
The co-production aspect of it lies in the "technical expertise brought in by the partners, behind the camera, in the production design, visual effects, and post-production," she said.
Eliasoph is the CEO of Perfect Village Entertainment, an American-Chinese joint venture film and TV production company based in Beijing that was launched in 2017.
"We are entering the golden age of Chinese cinema and of co-productions," she said, adding that the Chinese audience is growing exponentially as more and more movie theaters open all over the country, attracting younger and younger audiences," she noted.
These audiences, she said, "are looking for something new and good - something that will resonate" with them.
"If the movie touches them in some way, Chinese audiences will go to see it at a movie theater," Eliaphson said. "I think the time is right for Italy and China to be working more closely together."
Chen Hongwei, the VP of Tencent Pictures, which produces films based on books, comic books, animated series and video games, agreed that product and producers must get in tune with young audiences.
"In China, filmmakers and film viewers are getting younger and younger," said Chen.
"We are all looking for new and better stories," he said, adding that his company, which was founded three years ago, has "tried to improve its contents and quality by collaborating with Hollywood" in the past.
"We are a young company, and we want to learn from Italy", which has a long tradition of skills, craft, and artistry.
Francesca Cima from Italian production company Indigo Film, which has produced Oscar-winning movies, said that "the historical moment favors meetings between different worlds."
"We certainly share a need and a curiosity for original stories," said Cima, who is the president of the Italian film industry association ANICA's producers division.
"The new audiences are curious, and they no longer fear languages different from their own," she said.
Paolo Del Brocco, chief of the cinema division of RAI public broadcaster,said in order to stimulate more Sino-Italian co-productions, Italian authors must bring their screenplays to Chinese producers, and Italy must attract Chinese productions to shoot in the Mediterranean country.
Saturday's conference took place on the last day of a three-day film industry series organized by Xinhuanet Europe and the Italian film industry association (ANICA) called Focus on China, now in its third edition.