Solar panel maker to power DRC firms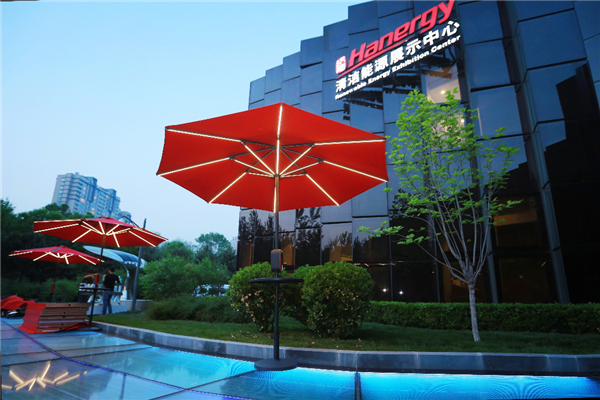 JinkoSolar Holding Co Ltd, the world's biggest solar panel producer by shipments, plans to deliver high-efficiency modules to power the Manono project, Africa's largest full off-grid solar power plant, in the Democratic Republic of Congo.
The off-grid project, consisting of 1 megawatts of solar power generation and 3 MW of power storage, will help meet the on-peak demand of nearby mining companies and reduce local diesel consumption substantially, while reducing carbon emissions by 1,200 metric tons each year, the company said.
The local mining companies used to use diesel, which is more expensive. The solar power generating and storage solutions will slash costs by half while ensuring 24-hour power supply.
JinkoSolar is one of the companies that have invested heavily in economies connected to the initiative. It has laid out a blueprint for the region, with South Africa as the company's base, and has been expanding its footprint in other countries on the continent with an average 20 percent to 30 percent market share, said Miao Gen, deputy head of JinkoSolar's global sales department.
"Africa has sufficient solar resources and is definitely one of the most promising markets for solar power," he said.
Solar power is attracting energy companies keen to exploit the lucrative business, which is often touted as the obvious solution for the 600 million Africans who live without electricity.
Off-grid solar energy has taken root in many countries in Africa, with companies around the world stepping up efforts to access West Africa's growing off-grid energy market, encouraged by success in East Africa.
Analysts believe the market is worth billions of dollars, and many European energy companies including French utilities EDF and Engie are already taking notice.
Beijing-based Hanergy, one of the world's leading thin-film solar power solution suppliers with a massive base in Guangdong province's Heyuan city, is also eyeing opportunities arising from the continent.
It donated its Humbrella product, the new umbrella-shaped thin-film solar product, to Africa through the power generator China NGO Network for International Exchange earlier this year.
Weighing only 8.8 kilograms with a diameter of 2.7 meters, the Humbrella is covered with thin-film solar panels, which are capable of power generation on both sunny and cloudy days.
"We would like to contribute to development in Africa, especially in the field of public welfare, using our thin-film solar technology and mobile energy solutions," said Li Hejun, chairman of Hanergy Holding Group.